We have long heard about the legend of imports being cranked up to a couple of thousand ponies, but seriously, those monster power rides will probably never set foot (or in this case, wheels) on the regular roads. Not in the case of Tom Bailey's creation, the second generation Sick Seconds car simply refer to as Sick Seconds 2.0 which, like its predecessor, is completely street legal and it has Michigan plate (appropriately registered as 'sickest') to prove that. Based on a 69' Camaro, this living, breathing beast (just short of fire breathing) was unveiled at 2015 Detroit Autorama in the O'Reilly booth. Though street legal, it looks nothing like one, really. I mean it is decidedly a drag car or more correctly, a Pro-mod and for good reasons.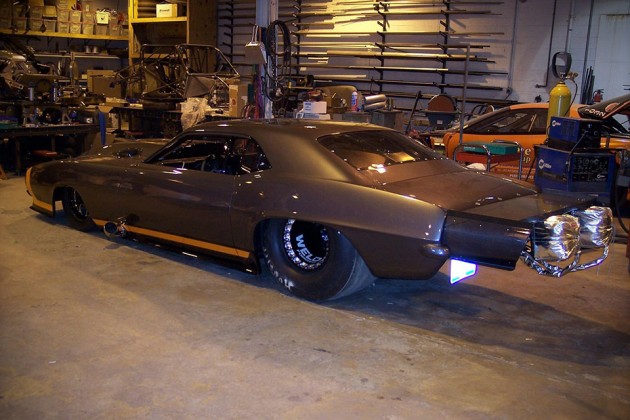 Tom said their goal is to make 300 mph in standing mile and conquer the quarter-mile in 5.50, and still be able to drive it home from Drag Week. See? It kinda saves the hassle of trailer and stuff. And it sure looks like Bailey Racing has done regardless of the outcome. We don't have a lot of info on this car, all with know is that it has a motor rigged with two ginormous turbos (with beautiful carbon fiber inlets!) and makes an insane 4,000 horsepower. Also, it has a streamlined carbon fiber body prepared by Joe Van Overbeek and a shiny paint job by Stingray Garage. Skinny Kid tube chassis provides the framework, while rolling stocks are Forged Weld Racing's.
Like the exterior, the inside is as drag as it can ever be, except for the fact that it has two seats and a couple of creature comfort, including power windows and cup holders. Really, really crazy stuff, but that's the way we like it. Keep going for a walkthrough video by ScottieDTV.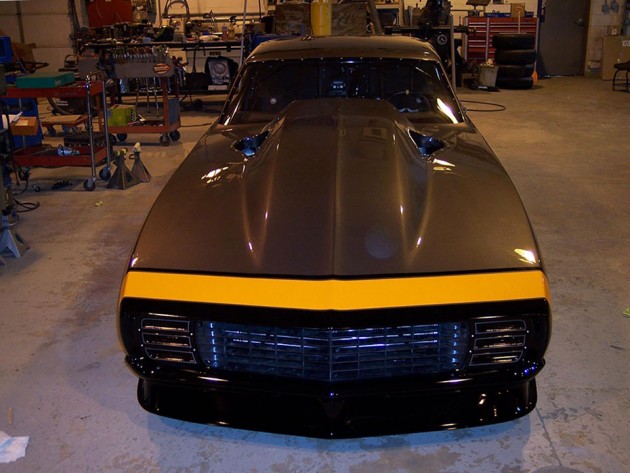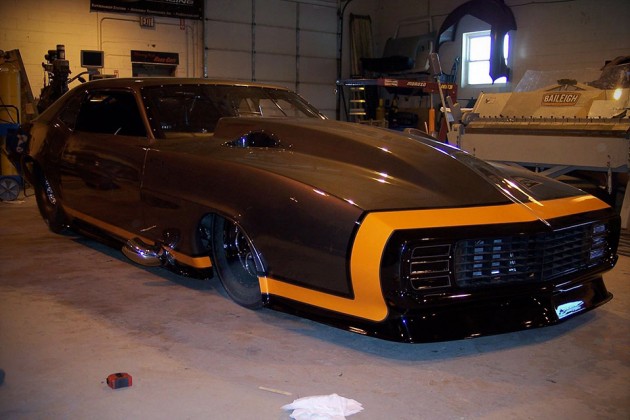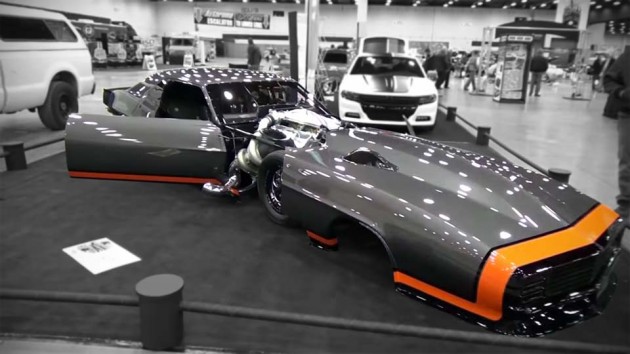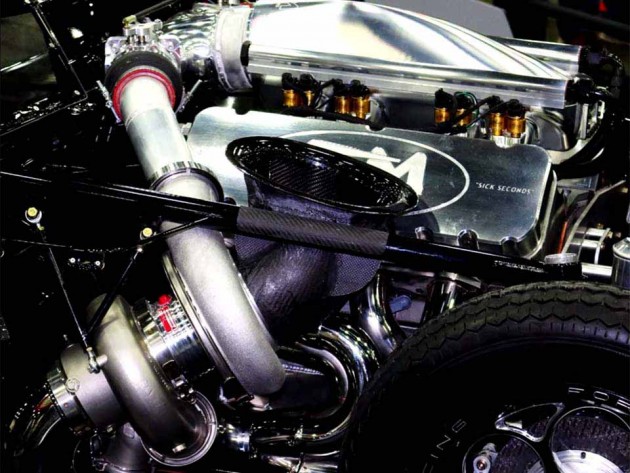 Youtube via TruckViewTV