what do you get when you put motorcycle, turbo, diesel and bacon together? nothing. probably a whole lot mess, if you ask for, but in the case of Hormel Foods, the result is this bike, dubbed Black Label Bacon Bike, you see here. if turbo diesel powered bike isn't a rarity already, i am sure it being bacon-fueled is. it all started when Hormel Foods tasked advertising agency BBDO Minneapolis to create a campaign to promote the company's Black Label Bacon. and so the idea of a custom bike, a diesel-powered one, naturally, fueled by fat-derived biofuel dropped into the boardroom and was snapped up by Hormel. and the rest, as they said, was history.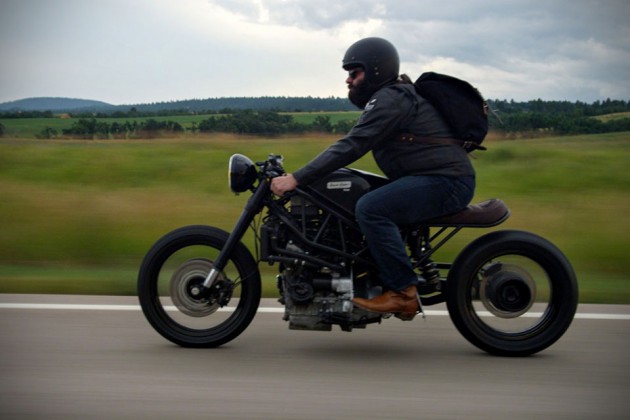 the bike, piloted by a bearded dude, left Hormel's HQ in Austin, MN and headed to San Diego to make an appearance at the 2nd Annual International Bacon Film Festival. and yes. there is actually such an event. we shouldn't look all that surprised; if there is a pizza convention, then why not a Bacon film fest? it's like a no brainer. anyway, long story short, the bike was built by Minnesota-based CS Engineering, helmed by mechanical whiz Charlie Smithson who did all the gutting and such, turning the dual-sport bike into an awesome looking cafe racer. the original bike, a rare Track T800CDI, was a product of Dutch bike maker E.V.A. Products BV, which had mysteriously went quiet back in 2012.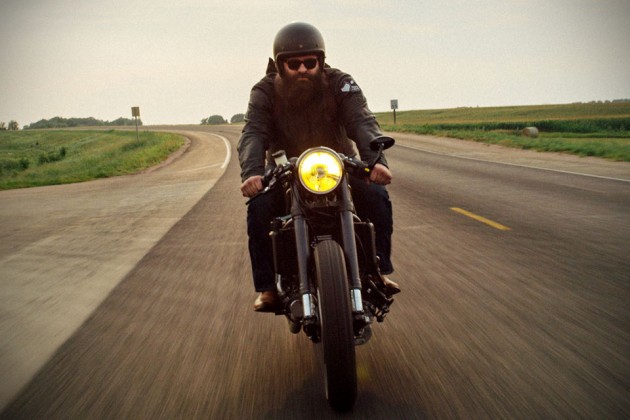 power comes from a Mercedes-sourced liquid-cooled, turbocharged 799cc three-cylinder diesel unit with 45 horses and 74 lb-ft (100 Nm) of torque. nothing mind-numbing, if not overly modest (but damn it, it's a diesel for God sake). the story went that it was imported to Stateside where Smithson worked relentlessly, modifying the sport frame into low-slung cafe racer style skeleton, replaced the suspension that now sits around 3-inches lower, and throw in a few extras like custom carbon fiber and Kevlar tank, and finishing off with a pigskin saddle. it runs on biofuel cooked up by Bio-Blend Fuels founder, Dan Kaderabek, who processed 250 pounds of bacon grease and turning it into 200 gallons worth of B100 biodiesel which will fuel it all the way to San Diego.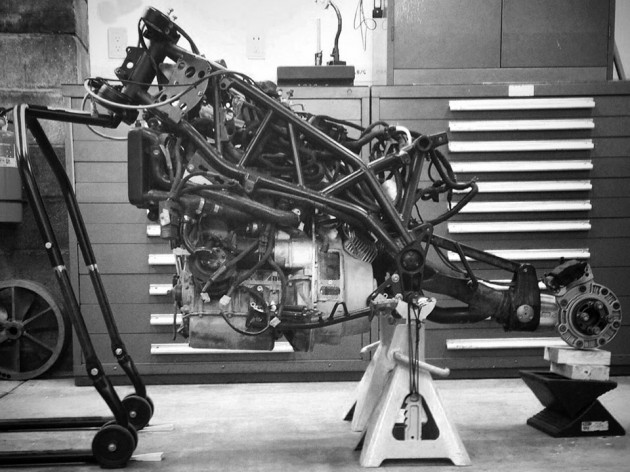 naturally, the ECU is retuned to burn the new fuel type, though there is no word if that has any effect on its original performance numbers. but i guess that don't matters. all it need is make the destination before August 29 and be known that it was juiced by purely by bacon. the bike reportedly makes 75 to 100 mpg, with fuel costs estimated to be around $3.50 a gallon.
if some reason you are as attracted to this slick ride as us, we have bad news for you: it ain't for sale, but as a consolation, you can follow its progress as this breakfast on wheels (not literally, of course) make its way to San Diego via a dedicated blog, aptly named Driven By Bacon. at this point, we are wondering… does this bearded dude has bacon, specifically Black Label Bacon, for breakfast every morning throughout the two weeks journey?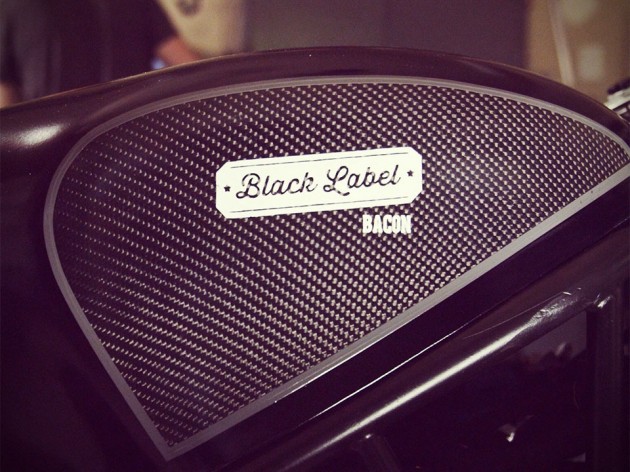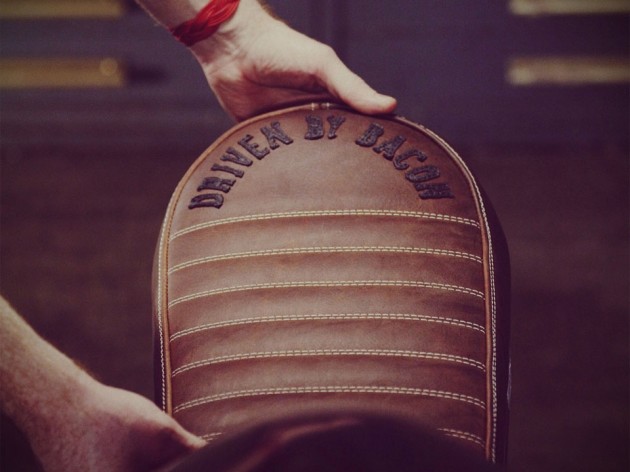 via Lanesplitter