While modern cruise ships are leveraging on technology to keep guests entertained, Australian tycoon Clive Palmer, owner of Blue Star Line, wants to go old-school by recreating the ill-fated ship Titanic. Yes. You heard that right. Titanic is setting sail again and in all its original glory, right down to the three classes of cabins and the interior decor. However, unlike the original, the Titanic II, as it is called, will be built with 21st century technology to meet modern safety and design requirements, including welded hull as opposed to riveted one, diesel-electric system instead of steam engines, stabilizers, high-tech navigational equipment, along with modern-day evacuation system and of course, enough lifeboats for everyone onboard.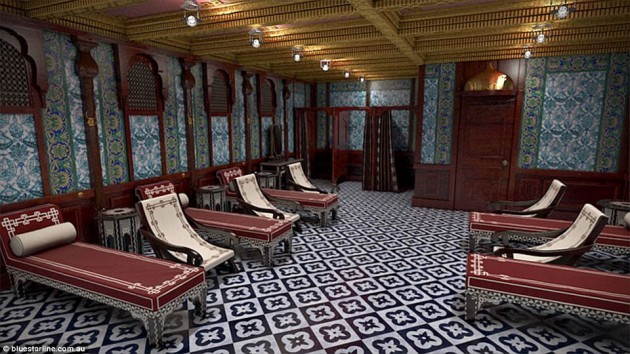 While the look and feel will be the same, there's one slight difference from the original: the new Titanic will be 13 feet wider. All told, 885 feet long, 174 feet tall, 40,000 tons cruise line will have nine decks, 840 cabins, and can accommodate 2,435 passengers served by 900 crews. Now, we all know what happened to RMS Titanic in fateful night of April 15, 1912. It was a sea disaster many struggled to forget and hence, what Clive Palmer plans to do may not go down well with everyone. Personally, I think we will not forget what had happened, but at the same time, we rather not be remembered by a exact copy, albeit a modern one, of the ill-fated cruise line.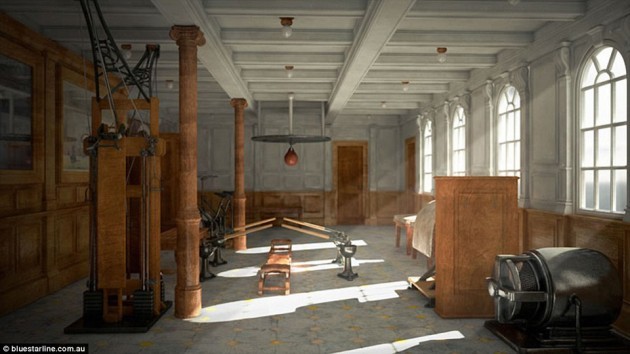 Palmer's plan was announced back in 2012 when 2016 was the launch plan. Obviously, it didn't take off like Palmer has hoped and in sometime in September last year, it was announced that Titanic will set sail in 2018. With such a bold undertaking and the amount of money this ship is going suck up (which is estimated to be around $400-$580 million), we are not surprised by postponed launch. Though, we shan't dwell into the whys and all the financial hoo-ha surrounding Palmer's businesses and political career.
Anywho, like we said, the ship will stick (mostly) true to the original and along the way, breaking modern cruise conventions including having just one small indoor pool and sporting the old world's Turkish baths, Edwardian gym, communal dinning rooms, and even electric lifts with attendants and sofas. Basically, everything is set to go all super old-school onboard the Titanic II. If all goes as planned, Blue Star Line's Titanic II will set sail in 2018 with planned journey between Jiangsu, China to Dubai. More rendered look of the interior follows.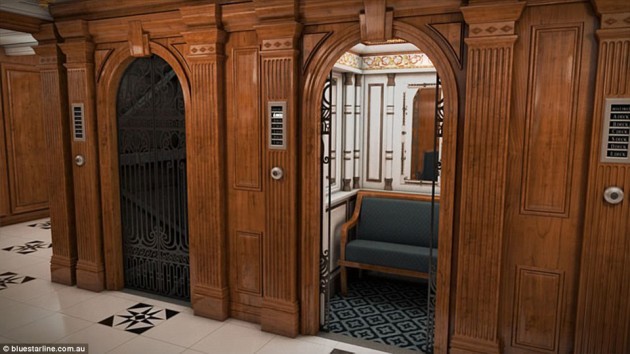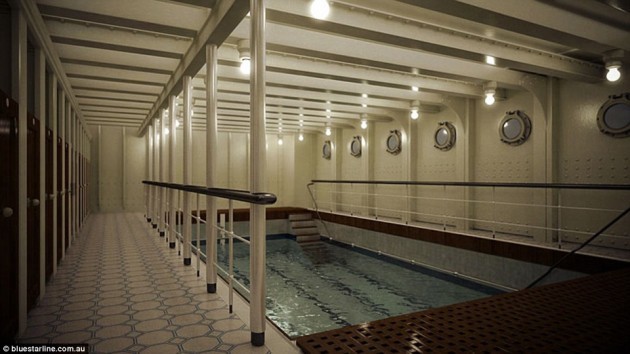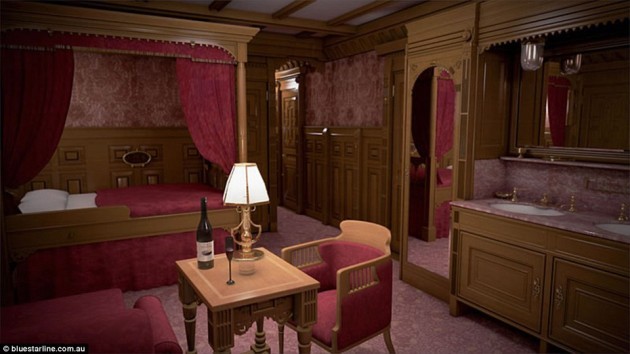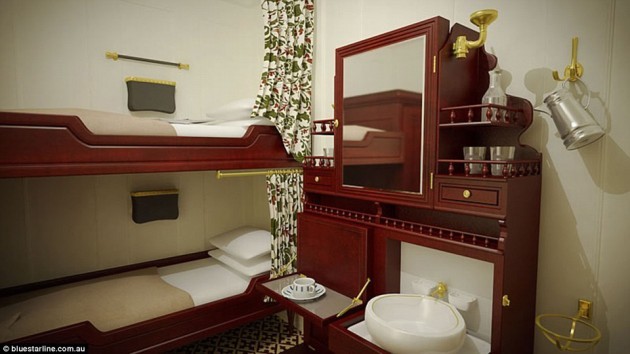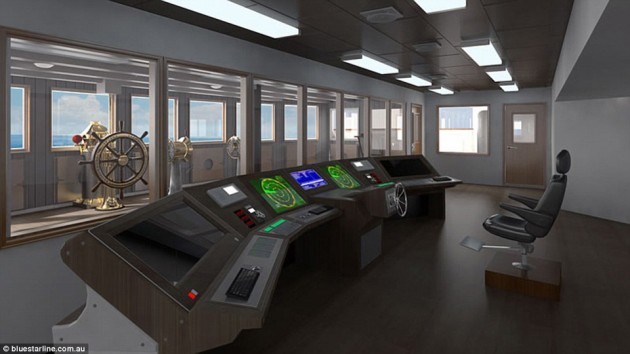 via Tech Insider via DailyMail