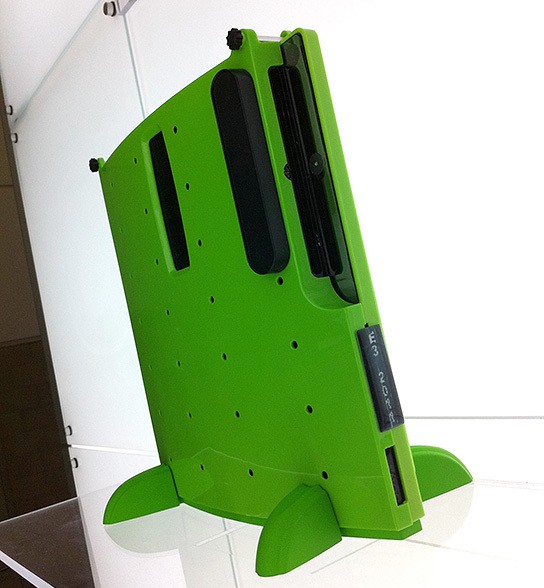 (credit: Calibur11) Calibur11 PS3 Vault | US$tba | www.calibur11.com
it seems like some manufacturers can read our mind, doesn't it? when Calibur11 announced the Calibur Base Vault for XBox 360, i was thinking it will be supercool if they have a version PS3 and true enough, the vault for PS3 made its appearance at last week's E3 Expo. unfortunately, i wasn't there at the E3 Expo to witness it for myself but here are some official images from Calibur11 to feast your eyes before its official launch. apparently these vaults will be customizable in terms of color, add-on accessory as well as nameplate. i won't say the vault will do anything else except to spruce up the appearance of the otherwise monotonous looking PS3.
some claimed that it helps to protect your PS3 but duh, how many would of us carry their PS3 around thus risking it being knocked and scratched? that said, i am in for the look more than the latter. in anyway, expect the Vault for PS3 to retail for $59.99 and up. PS: judging from the photos, it looks like the vault is only for PS3 slim. what a bummer cos' yours truly here owns a fatty fat PS3.