regardless of whether you are a huge Stormtrooper fan or not, we still think the Custom D-Tech Me Stormtrooper Action Figure is a super cool action figure to have. why? because it will be the Stormtrooper created in your likeness. unlike the Personalized Superhero Action Figures we seen last year, this elite trooper from the galaxy far, far away will bear the exact image of you, right down to your funky (or not) hairstyle and all. but there is a catch and that is, you have to be there physically at Disney's Hollywood Studios in Florida during the Star Wars Weekends starting from May 17 through to June 7-9.
to avoid disappointment, Disney is advising guests to dial in (you can find the number HERE) to check on the availability for this 10-minute experience where your entire head will be scanned with the world's highest-resolution, single-shot 3D face scanner and the capture data will be subsequently sent to be printed by a high resolution 3D printer to create the custom figurine. expect to be put through an agonizing seven to eight weeks of wait before the stormtrooper you turns up at your doorstep. and if you happen to be a visiting tourist, you can get your mini me to be ship to your international address too, but that would obviously take longer than the already long wait.
the Custom D-Tech Me Stormtrooper Action Figure will set you back at $99.95 each. awesome stuff, but it would be even cooler if you could have a Lord Vader version, complete with your likeness in the damaged form just like Anakin Skywalker's. no. it's not morbid – it's just fun.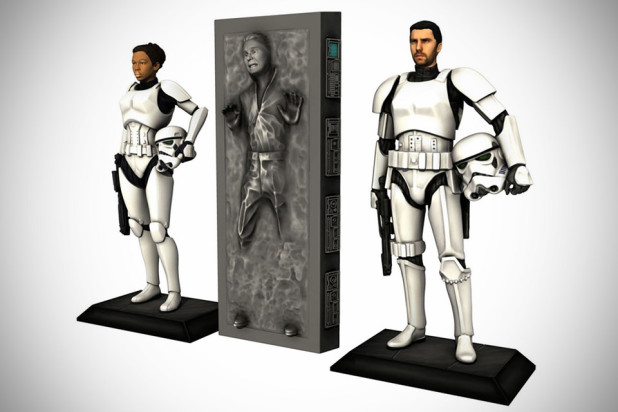 Disney Park Blog via Uncrate via Gizmodo