If anything, Dyson is to home appliance as Apple is to personal computer. The British company is much like the Apple in late 90s. It just can't stop wowing the world with millions of dollars sunk into research and development and mind you, it don't do it for the sake of doing it; it takes a stab at the heart the problems, however small they are. And today, the investigative minds of the home appliance innovator leads it to hair dryer – a personal grooming device which you never knew needs any further innovation. No. No. You are so wrong. Dyson saw problems in today's handheld hot-air blowing device and it has Dyson Supersonic to iron those issues out.
Dyson took the age-old large motor design and throw it out of the window. Instead, it uses a small motor integrated with a thirteen-blade axial flow impeller that is capable of spinning at up, wait for this… 110,000 times per minute! Luckily, your fingers or hair won't be at risk as the supersonic impeller and its associated motor it is tucked away into its handle, thus eliminating the top heavy phenomena that has plagued conventional hair dryers. Apparently, despite its insane speed, this precision impeller makes only one frequency that's pretty much inaudible to human and the inevitable motor vibration is sealed in by the virtue of rubber isolation, thereby further reducing the noise this high-tech personal grooming device makes.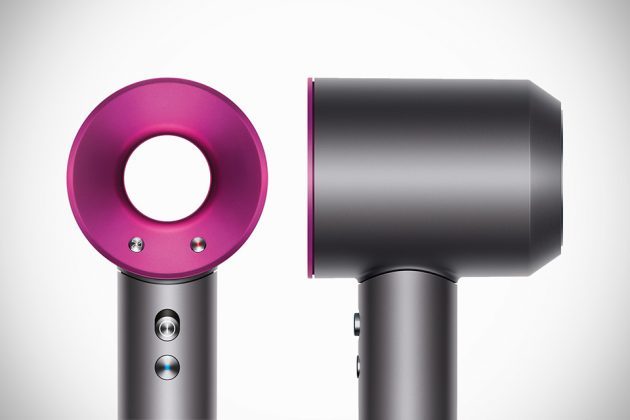 With the motor relocated to the handle, Dyson is now able to implement its favorite technology: the Air Multiplier and then sprinkle it with "intelligent heat control" that monitors the air temperature 20 times a second to ensure your beautiful lock do not suffer from the wrath of the heat. In reality, what you are looking at is a essentially a shrunk down Dyson Air Multiplier fan with heater, really. Not surprisingly, Dyson didn't pull this out of thin air. In fact, the company has spent four years and sunk in no less than 72 million dollars to create this ultimate hair dryer, of which includes the cost of testing it on over 1,000 miles of human hair and across a host of nationalities in a bid to understand the hair's texture and whatnot.
All the technology and R&D that went into the Dyson Supersonic hair dryer adds up and if you want one, you'd be prepared to cough up $399.99 for one. That's 400 bucks for a hair dryer and no, gold and precious stones are not in the order (though it will interesting to see it gets pimped). As a consolation, you'd be getting a limited edition travel case, made with hand-finished leather, designed by James Dyson himself.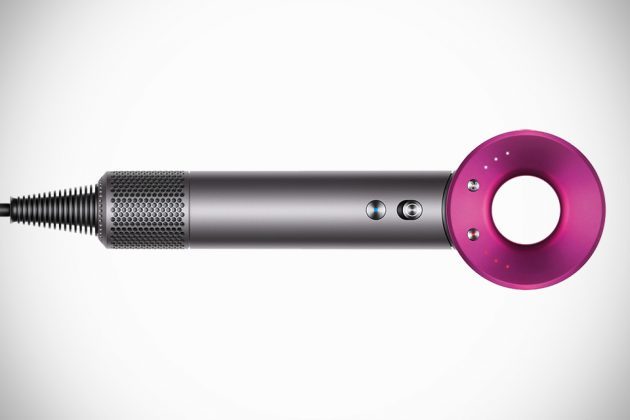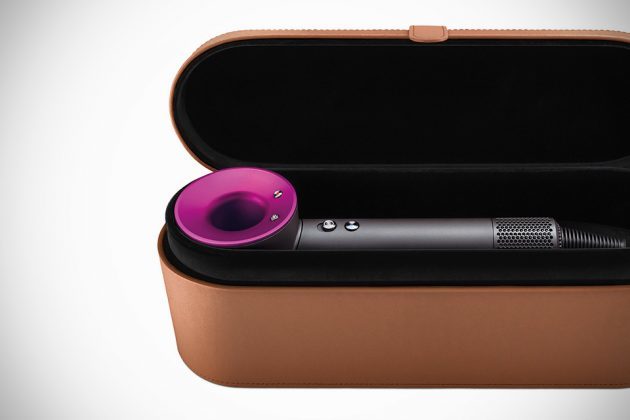 All images courtesy of Dyson.
YouTube via Luxury Launches via Mashable