Yeap. You read the post title correctly. Portland-based Ghost Works (formerly Lund Nielsen Design) is an industrial design consultancy that deals in all-thing athletic footwear, but apparently, they are bursting with ideas and passion that goes beyond footwear speaks and to prove this, the company has taken to designing and building a motorcycle, which they did. Seriously, if a footwear design consultancy designing and building a race bike is not something that amazes, then we don't know what is or will. Anyways, the end product is far from something that slips on your feet, but one that has the potential to rocket hundred of miles an hour in an international race event on one of the world's most iconic, if not the most famous, race track, the Phillips Island Circuit.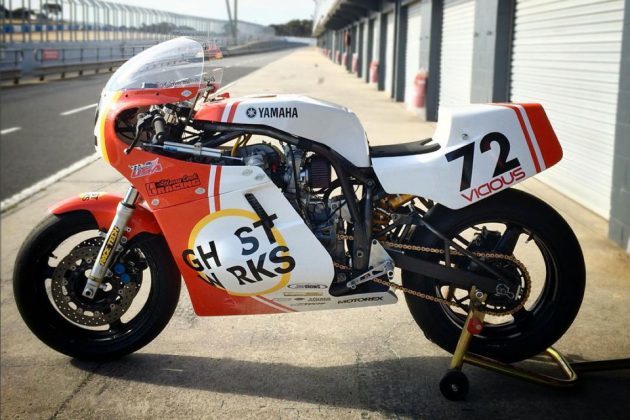 It started when Erik Lund Nielsen, founder and Creative Director and his team raced at the Phillip Island Classic (I believe, it was the AMCB International Island Classic) last year. Since then, they were invited to race at the same event this year and between then and now, Ghost Works decided design and put together their very own ride. The team leveraged on the company's creative process of analysis and refinement to create the bike you see here: the XR69, a superbike that took to the track in Melbourne, Australia, earlier this year. Yamaha FJ1200 was the motor of choice as it has the potential for more power. The engine, which paired a Handle handmade exhaust, was bored, ported and served with larger carburettors, bumping its capacity to 1,250cc.
"Ghost Works exemplifies their creative process and although it results in a high-octane rocketship on wheels, it poignantly illustrates how design is universal, as long as it is thoughtfully approached and passion driven."
Continue reading to a short film on the design and building of the XR69 by Ghost Works.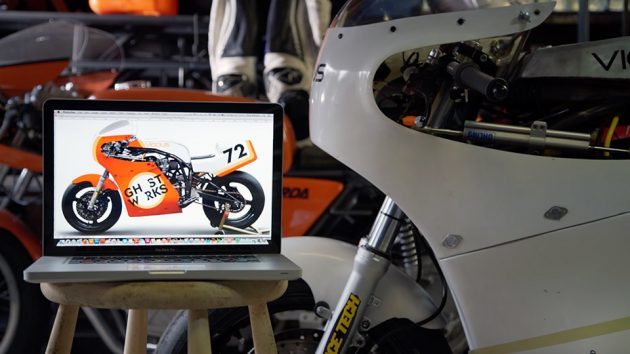 Images courtesy of Ghost Works.
submitted via TIP US page.