Skateboard, skatescooter (or kick scooter, as some calls it) and bicycle are transportations designed to get us to where we want to go quicker with less sweat. They are environmentally friendly and efficient so far, except that they lacks of the cargo area. For bicycle you can hook it with a basket or a trailer, but at the end of the day, it is not going to get into the train or public bus, nor will it fit in the trunk of your small hatchback and there are no obvious solutions other than to carry a backpack when you are on a scooter or skateboard. This first world woe is being tackled a group of industrial designs students at California State University, which they came up with the idea of a cargo scooter called Nimbus Classic two years ago.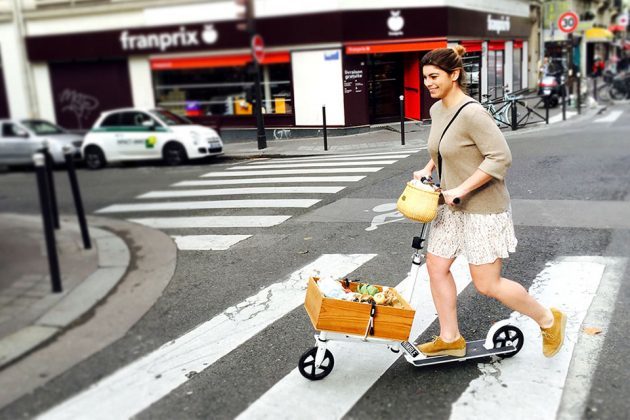 The Classic was good, but it still doesn't solve portability issue and it wasn't small enough to be in the trunk of your car. So, the folks hit up the drawing board and came up with a new iteration, The Nimble Urban Cargo Scooter. The principle behind Nimble Urban Cargo Scooter remains the same as the original, but this time, it is collapsible, allowing it to be folded down and stash in the trunk, or lug it onto a train or bus. It is also much lighter while not sacrificing payload (over 300 lbs!) and it is a lot more compact. The Nimble Urban looks pretty much like a regular skatescooter from the handle to the rear, but it has super stretched wheelbase that sees its front, steerable wheel extending forward to create a front cargo space.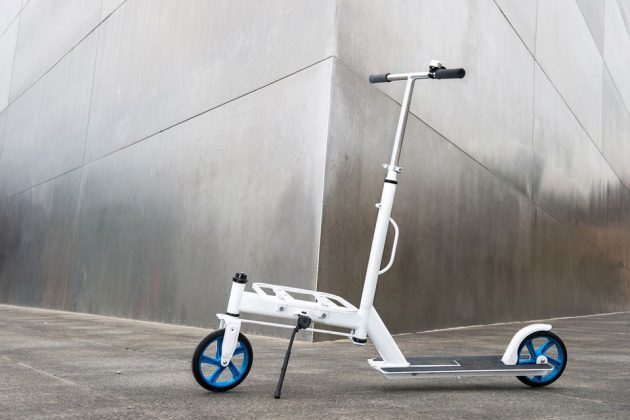 This cargo space can be used to carry your own basket, box, brief case – secured to the scooter cargo platform with bungee cords. A standard Nimble Urban Cargo Scooter comes with a flat rack, but there's also option to purchase it with a bike rack or a wicker basket. And unlike most two-wheel kick scooter, it has an integrated kickstand to prop the vehicle up when parked. Other notables include adjustable handlebar, zero maintenance design, integrated flex brake, and a spacious deck with silicon carbide grip tape.
The Nimble Scooters has taken the Nimble Urban to Indiegogo where you can pre-order a unit for $199 or more. It is on fixed goal, but you don't have worry about funding status as the campaign have since met its set funding goal and so, the product is a go. Speaking of which, you don't have wait for long for it to reach you as delivery is estimated to be in July 2016.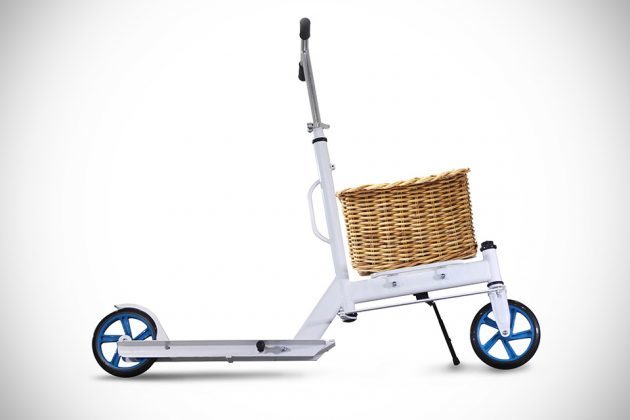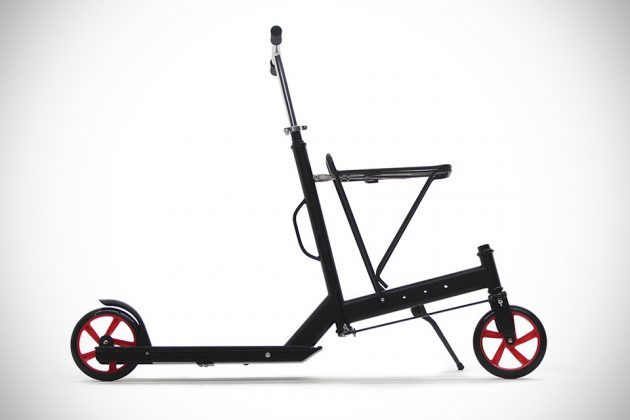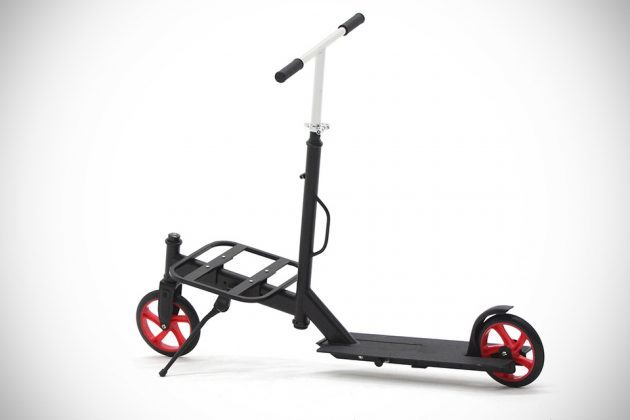 Images by Nimble Scooters.