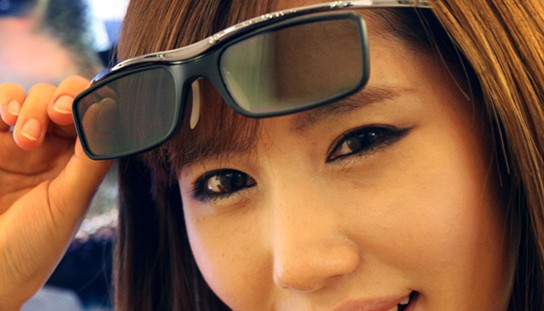 (image credit: Samsung) Samsung 3D Glasses | US$tbc | www.samsung.com
hot on the heels of LG's fashion-chic 3D glasses, is this new 3D glasses from Silhouette and Samsung. weighing just 28 grams, this 3D glasses is possibly the lightest 3D glasses ever made and it looks pretty fashionable too. to be officially unveiled this week at the CES 2011, this pair of 3D glasses will feature Samsung Wireless Charge Technology and automatic on/off system. wow. looks aside, wireless charging is indeed a welcome feature cos' we are kind of tired of charging cables snaking around for the endless devices we have.
at this rate (of 3D glasses designs), soon we will be donning our 3D glasses out in the streets, and not just for watching 3D content. that said, the 3D glasses of the near-future could be a fashion-statement too, perhaps there could be a Louis Vuitton or Kate Spade 3D glasses too. you'll never know, will you? wearing it everywhere could be the 'in' thing, besides, your city LED billboards could be running 3D too.
via Akihabara News