(image credit: Dave Hakkens)
by now we are familiar with robot vacuum running the cleaning routine in our homes. how do you like it to roll around your house instead? that's what designer Dave Hakkens' Dust Ball does. it rolls around collecting dust and dirts, and avoiding obstacles at the same time. when it is filled up, it just automatically heads back its starting point and glows. wonderful.
at the core of this weird looking ball of dust is a two-axis motor that moves the ball around. within this core, there is a dust containment container (much like the vacuum bags), a battery pack and other electronics circuitry that makes up the whole thing. check out the cool video which looks pretty convincing.
Dave Hakken got his inspiration for the Dust Ball from a hamsterball and the Dust Ball was designed to be strong, flexible and most importantly, would be able to get over any cables that gets in its way. apparently, Dave has Dust Ball for public places in mind. oh, and its completely kick-friendly.
it certainly looks cool, you know the design and concept, but i am not all that sure if its practical. rolling around with no bristles to scrub off more stubborn dirt? i don't know. but it sure do looks like a nice lamp to me. i love the glowing part. really.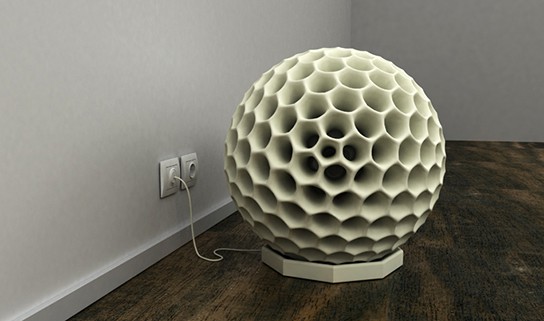 (image credit: Dave Hakkens)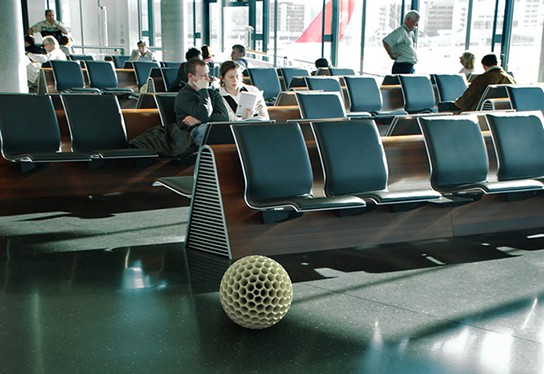 (image credit: Dave Hakkens)
Dust Ball from hak op de tak on Vimeo.
via Yanko Design