with the sea of Android smartphones flooding the market, the need to stick out from the crowd is even more crucial if handset makers want them to actually fly of the shelves at a decent pace. however, being a smartphone there is really limited to do so, but one sure way to get attention is to trim the thickness and that is exactly what another Chinese handset maker Gionee did with the Elife S5.5. the 5.5 in the model name is not so much of the screen size, but more like referring the thickness of a mere 5.5mm (or 5.55mm, to be more precise), which as it stands, surpasses Vivo X3's 5.75 thin form factor. if you think iPhone 5s is thin, then this is even more mind-blowing.
despite the uber flat profile, the S5.5 still packs quite a serious punch, sporting a MediaTek MT6592 octa-core processor with a 1.7GHz clock speed and 2GB of system RAM to boot. it has a 5-inch Full HD multi-touch display, boasting 441 ppi and third-generation Gorilla Glass for protection. other spec-sheet details include 16GB onboard storage, a 13MP autofocus camera with face-tracking and LED flash, a 5MP front-facing shooter, 1080p videoing, a 2,300 mAh battery that offers up to whopping 27 hours of GSM talk-time, plus the garden variety of connectivity options and sensors, including the obligatory Bluetooth 4.0, WiFi, GPS, gyroscope and more.
if you are thinking of scoring one, it is good to know that the built-in radios supports GSM, WCDMA, as well as TD-SCDMA. it runs on Amigo 2.0, which is an Android-based operating system. all those (theoretically) delightful features for just 2,299.00 Chinese monies, or about US$380. official launch is set to be on the March 18, 2014.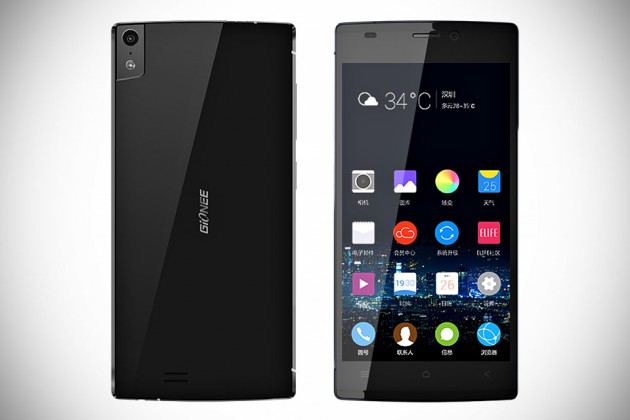 Gionee [CH] via Engadget