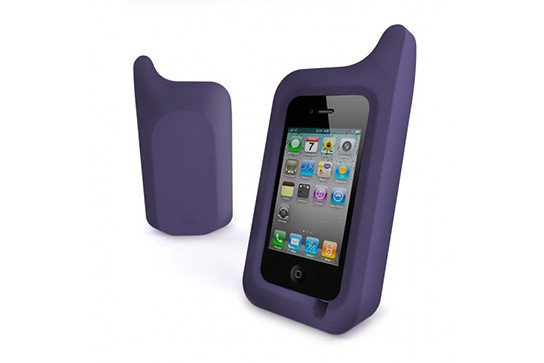 (image credit: ArkWhat) ArkHippo 1 iPhone Case | US$24.00 | www.arkwhat.com
while every iPhone case manufacturers are striving to make their iPhone cases as slim as possible, these guys over at ArkWhat chose to go the opposite way by making their first iPhone case as chunky as possible. dubbed ArkHippo I, this drop-proof iphone case is constructed of durable EVA material and literally add a chunk to your other wise slim iPhone 4.
if you're always feeling paranoid about breaking your iPhone 4 glasses, slip on the ArkHippo in and your iPhone will be instantly protected by the thick spongy padding. the angled sides on the back also double up as a stand for both landscape and portrait mode. and guess what? you can even talk hands-free with this case by clamping your phone between your cheek and your shoulder. pretty sweet, but its going to be a pocket bursting size phone. if i were to get this, my iPhone 4 is definitely going to be in the bag with my iPad. there's no way this 2-inch thick chunk is going to fit into my pockets – but then again, it may fit into my cargo's side pockets.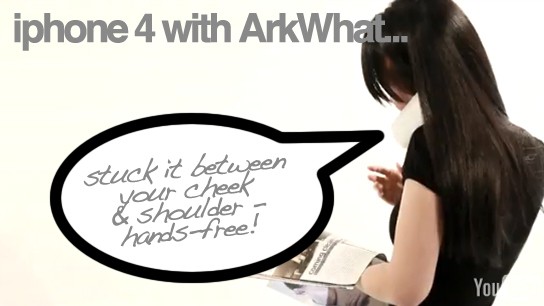 so what's with the antenna stub? well, we can see what the guys at ArkWhat is coming from: getting back old-school with yesteryear chunky mobile phone. speaking of which, the ArkHippo do look a little like the Motorola Microtac with the extended battery on. the ArkHippo I comes in a choice of seven colors.
check out the video below.
via Yanko Design