Tom Hanks has a long and illustrious career in the movie industry. he is an actor, director, producer, screenwriter and at one point, even forayed into recording and film productions, and now Hanks has one more trade to add to his long list of resume: app developer, well, kind of. unbeknownst to some, Tom Hanks has this huge thing for typewriters and with the on-going digital revolution, it is only natural that this accomplished actor wants to bring the experience of a manual typewriter to an advanced slate like the iPad, and so he did.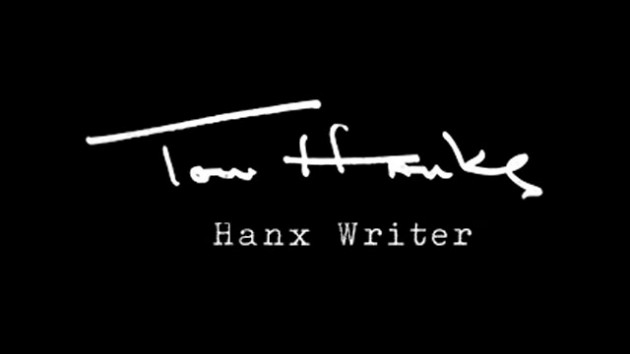 Hanks teamed up with app development studio Hitcents to create an app that will replicate the old school typewriter experience, "but with the ease and speed of an iPad." the app, aptly dubbed Hanx Writer, offers both visual and audio cues of the good'ol mechanical typewriter. on the visual aspect, it has an user interface featuring beautiful graphics of part of the typewriter including paper, ribbon, typebars, type guide and ribbon vibrator, keyboard, platen, carriage release lever and more. and like the now vintage gadget, it makes quite a ding as you type along, offering the soothing "tack tack" sound effect as you hit on the individual keys and also the short burst of 'swoosh' sound as the platen returns to the start when you hit 'return'.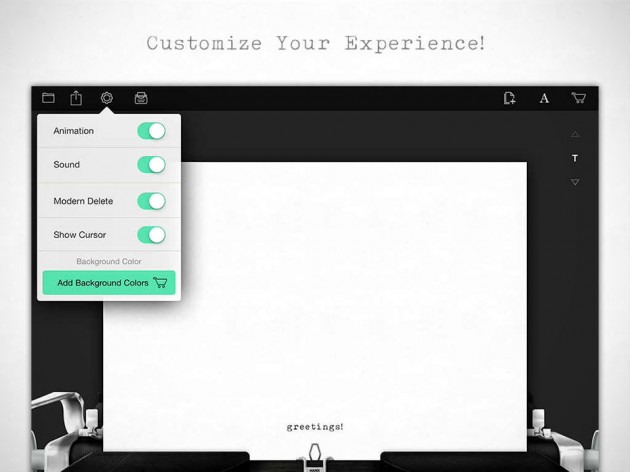 we gave the app a go and we must say, it is pretty realistic. the only few differences are, you won't accidentally get your fingers caught in-between the keys like a real typewriter will and you can do pretty much all the basics of modern day word processor can, including the luxury of deleting, cut and paste. and oh, about the deleting, you can choose to turn it off and go for the old school deletion and that is, typing as many 'x' as necessary over the words you want to cancel out. pretty cool. the app also lets you turn off the cursor for a more authentic typewriter feel, as well as muting the sound and turning off the animation.
oh, in case you wondering, the app isn't all for show. it is completely functional, allowing you to share the documents in all its vintage glory through email, text, Dropbox, Evernote, print and more. Hanx Writer is available for iPad and is free to download from the iOS App Store. out-of-the-box, so to speak, it comes with a standard typeface known as Hanx Prime Select, which is pretty much what most olden typewriter uses or similar, but if want to other fonts, they are available as in-app purchases. likewise for the keyboard themes and sounds.