Pioneers In-car Receivers for 2015 Gets Smartphone Integration
Pioneer has announced 9 CD receivers and a digital media receiver for 2015 – all boasting expanded smartphone integration via Bluetooth. features include BT Dual Device Connection, BT Music Library Browsing, Siri Eyes Free functionality, Android Media Transfer Protocol and more. from $90. LEARN MORE.
---

Another Company Offering 24ct Gold iPhone 6 Even Before Official Launch
first it was Brikk, now its Goldgenie's turn to offer the yet-to-be-announced iPhone 6 in all its 24ct gold glory. the firm claims it has "established special relationships with premium Apple resellers, and therefore is able to reserve a handful for those willing to drop the money. 50% deposit will be required. from £1,098.75. BUY.
---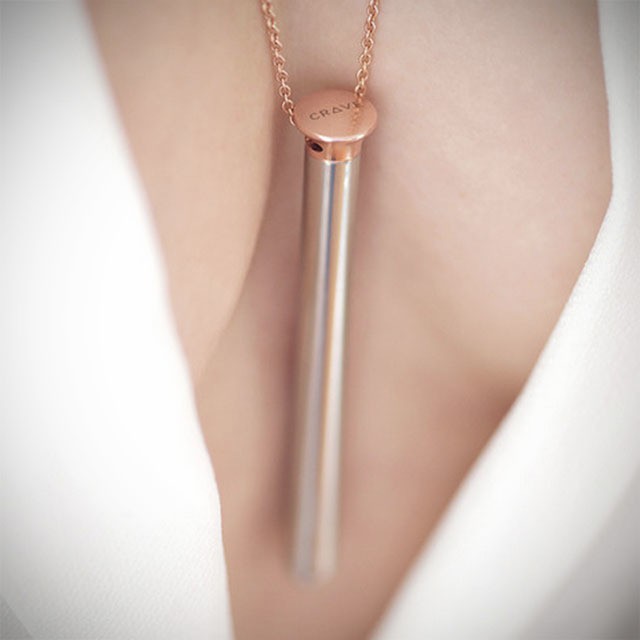 This Pendant Is Actually An Elegantly Crafted Sex Toy
part jewelry, part sex toy, the Vesper by San Francisco-based Crave is in fact a vibrator. naturally, i have no use of it, but no less awed by how far sex toy industry has come and never knew sex toy could be so, well, classy. it is of stainless construction and offers three speeds, plus pulsating effect. from $49. BUY. [via]
---

Behold! Carbon Fiber Has Arrived To Stapler. Yes. The Stationery.
honestly, i have no issue with everything going carbon fiber, even for toilet seat, but a stapler of carbon fiber? well, that's kind of crossing the line. i prefer to use till spoil and throw, but with this $79 item, i won't bear to do so. that's a lot of money to pay even if it can pierce through 15 sheets at a time. BUY. [via]
---

Baby-shaped Pears Are So, Creepy and Adorable At The Same Time
so yes. these are real pears, grown in Suzhou, China. the farmers achieved the baby shape by growing the pear in clear plastic molds, which we were told you can buy it to have a go yourself. as the pears grow,they eventually results in these creepy and yet, rather adorable babies, i mean, fruits. LEARN MORE. [via]
---

Minimalistic Automatic Pet Feeder For Pets Without the Frills
we have seen our fair share of pet feeders and this battery-powered Petly automatic food dispenser is perhaps the prettiest of the lot to date. perfect for those who hate frills and just need one that can schedule meal time for your dogs or cats – all without marring your beautiful home decor. 31,860 Yen. BUY. [via]
---