If you feel the need to listen to music as you ride the waves, then Hercules WAE Outdoor Rush Bluetooth Speaker is the wireless speaker of choice. Why? Because, it is not just waterproof like some Bluetooth speakers already are; it is "ocean-proof." In addition to being dust-resistant and waterproof, the speaker's metallic grilles are corrosion resistant – thanks to a nickel electro-plating process. According to Hercules, a Guillemot Corporation's company, it has been lab tested and proven to be resilient against salt water assault for up to 2 years. Not surprisingly, it has been named a CES 2016 Innovation Awards Honoree.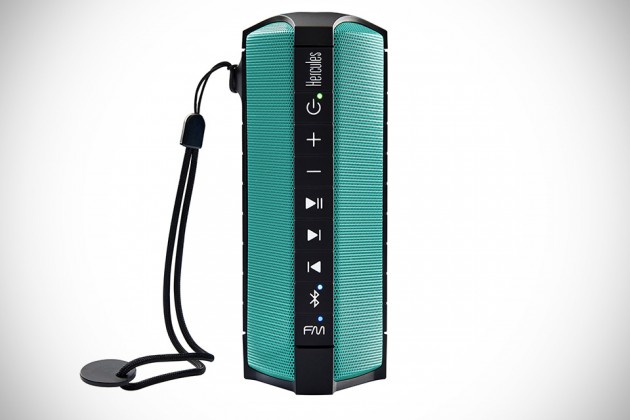 WAE Outdoor Rush is also one of those rare Bluetooth speakers that features a built-in FM radio tuner, activated simply by pressing the "FM" button, so you can continue enjoying music in places where smartphone can't go, or simply to conserve the phone's battery. When used with a smart device, a free WAE app offers you additional information of the station, artist and more, viewable on your smartphone or tablet. Despite its tiny package, WAE Outdoor Rush is capable of dishing out 8W of audio that touts excellent bass response, clear mids and trebles.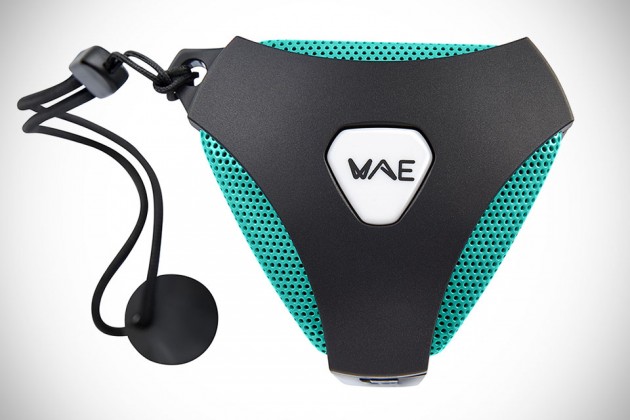 Other tidbits include IP67-certified for resistant against dust, sand, snow and water immersion to 3.3 feet for up to 30 minutes, shock-absorbing rubber bumpers to deal with nasty knocks and bumps, 8 buttons for music control, line-in connector, built-in 1/4" screw thread for mounting on any compatible attachment system, access hatch for connectors with watertight cover, adjustable wrist-strap with key to open the speaker's access hatch, Bluetooth 3.0 A2DP technology, and a built-in rechargeable battery rated at 1,800 mAh that provides over 12 hours of music enjoyment.
Hercules WAE Outdoor Rush Bluetooth Speaker is slated to roll into the market this April with a $129.99 sticker.