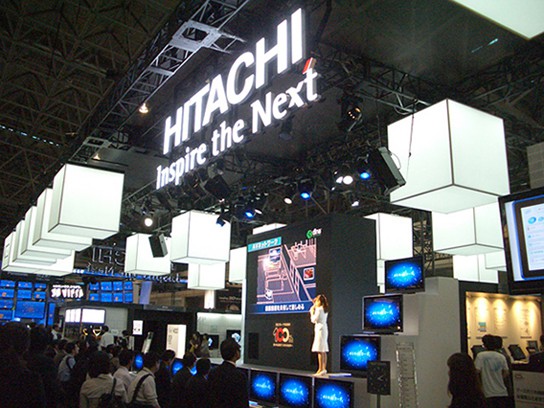 (photo source: CEATEC.com)
this sounds like a scene out of Minority Report (2002, Fox Movies). remember how Chief John Anderton (played by Tom Cruise) gesturing through the police databases? yea, think this technology is gradually becoming a reality. isn't that exciting? in the recent CEATEC Japan 2010, Hitachi introduced the world to this reality. in this case, we are looking at gesturing through for information services in public places. gesturing means no physical touching unlike current touch-screen technology, therefore it's certainly going to be more hygienic.
the gesture UI includes hand sensors that detect hand movement over the display which enables the manipulation of the on-screen menus. the combination of infra-red illumination and 3D cameras enable sensing of hand position and the movement. this technology has wide spectrum of applications including education, amusement, medical et cetera. welcome to the future. i am totally thrilled. aren't you?
visit Ceatec Official Website.