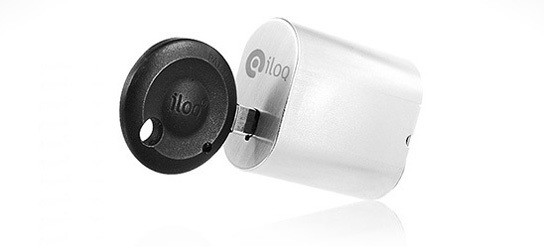 (photo source: iloq.com)
key lock is probably the last thing you would defined as 'high tech'. wait till you hear this. iLOQ, a Finnish company, specializes in development, manufacturing and marketing of innovative high security electronic locking solutions, has a lock systems which is worthy of the words 'high tech'. Privus is a cylindrical lock which you can define access rights. you may ask: what access rights? isn't by duplicating the keys for whoever needs it grants the access? it's far more than that. Privus is an electronic locking system, and the best part is no batteries and cables are involved. need new keys? you can make it yourself, right there and then.
what i like about this lock is, you can remove the access for certain keys if the holders do not have the right to access anymore. it also lessen the number of keys you may carry if you install the Privus to more than one property or locations, and programmed it to a single key. i know what you are thinking. there are bound to have risks but if you have a bunch of keys that you need readily always, this could be a good news for you. you can also limit access to a key if situation requires, such as keeping certain part of your office or house off-limits to guest. hmmm. why does it begin to sound like hotel's card keys? nevertheless, being a tech head, i am all for this system.
visit iLOQ website.