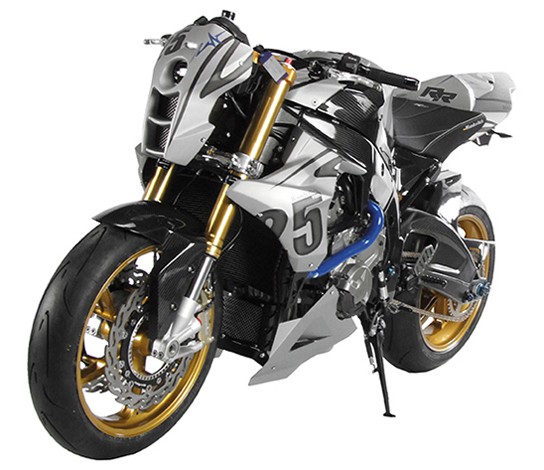 (photo source: wunderlich.de)
to me, Wunderlich is to BMW bike as RUF is to Porsche cars. this latest conversion kit from the German bike tuner for the S 1000 RR is named "Piranha", and it sure looks like one. the "Piranha" kit is the creation of Wunderlich's very own in-house designer, Nicolas Petite. highlights include handlebar conversion, single-bulb XENON headlamp, "RR-Vario" footrest assembly, light race hump, adjustable number plate mount and indicators with built-in rear/brake light functions, lighter PVM 6 spoke high-performance wheels, SBK sports exhaust system, performance controller, MotoMaster brake discs, Ohlins chassis and steering dampers (tuned by Wunderlich's racing rider, Frank "Fritz" Spenner) etc. as you have read, enhancement is not limited to aesthetic, but also with improvement to the handling and performance departments. seriously, i am astounded by it's beauty. aren't you?
[ad#Google Adsense-text-468×60]
visit Wunderlich website.