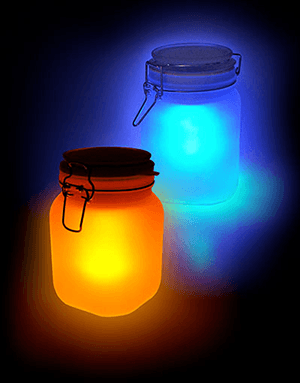 (photo source: urbancubes.com)
green heads out there rejoice, cos' here's another cool stuff to show your love for the planet. comes Solar Sun Jar, a lamp made out with traditional mason jar (you know those jars that your mum use to store your favorite cookies?) with high-efficiency solar cell, rechargeable battery and low energy LED lamps. placed the jar under the sun and it charges up the battery over a few hours. this energy is stored and can be use at night to power three LED lamps inside the jar. the jar is frosted, so the LED lights emitted is diffused and making it appears like sunlight. the Solar Sun Jar has no switch, cos' in-built sensor will do the job of detecting darkness and lights up. there's no paranormal activity but work of the sensor. being a mason jar, it is completely water tight. so there's no need to worry about weather condition when you leave outside to charge. this also means you can add a touch of mystic coolness to your garden by deploying the Solar Sun Jar as a garden light or simply use it as a night light.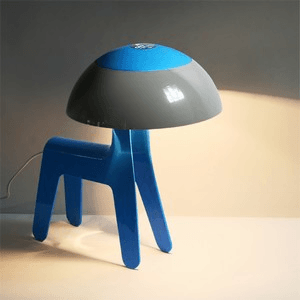 you asked your dog to sit, paw, roll over. how do you like to ask him to light up your study table? now you can with the Touch Sensitive Dog Lamp. well, not a real dog though. i assure you that no animals will be harm in the process. with just a pat on the touch sensitive 'head', the lamp can be switched on and off, and brightness can be adjusted through 3 distinct level. the Touch Sensitive Dog Lamp is made of solid acrylic plastic body and uses a 40W (Max) E27 bulb. did i mention that the 'head' is adjustable? very cool.
available @ UrbanCubes.com.