I bet when the first person who came up with the idea of quadcopter didn't imagine it would one day become a sport, much less one that pays. It is not like there aren't any drone racing going on today; there are, but the pay out to the winning teams are probably not at the scale of World Drone Prix's and that's not to mention those less televised races probably don't have a 'track' as flashy as the one built for the inaugural World Drone Prix in Dubai over this past weekend. For the uninitiated, the race saw competing drone pilots flying their drones along undulating 'track' and through a series of illuminated hoops in first-person-view.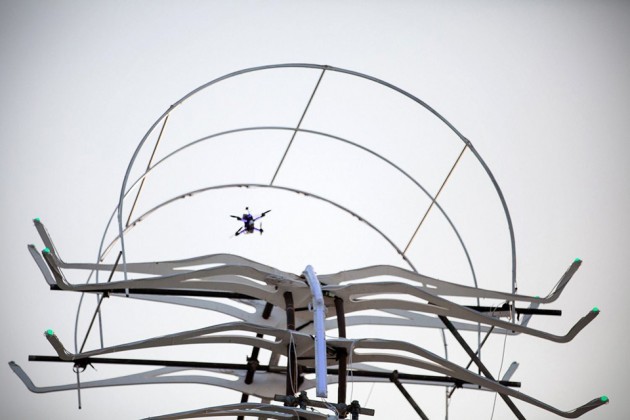 It won't be as gruelling as Formula 1 for sure, but it is no less taxing to the mind of the pilots. Not only the pilots have to be proficient in piloting the drone, but they also need to have lightning quick reflexes in order take the medal. Anyways, the first race organized by World Drone Prix took off without a hitch and the winner of the inaugural race was a British teenager Luke Bannister. Luke and his team, Tornado X-Blades Banni-UK, took home the top prize of $250,000 out of the prize pool of $1 million. Over 2,000 folks turned up to catch the action, though it does boggle our mind spectators could see the drones that are that tiny from a distance and going in excess of 60-70 mph.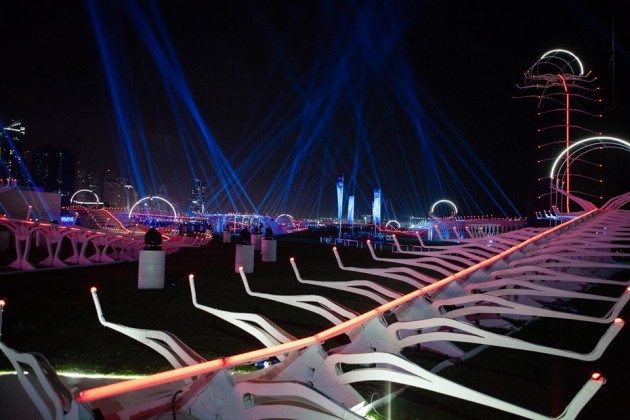 As said, while there are races being organized, World Drone Prix's attempt is of a larger scale its kind, if not the largest. With such prize money invested, will it set the drone racing on the course of mainstream sport? We think it would, but there are several things that need to be straighten out before in can achieve the Formula 1-kind of mainstream. Off the top my head, we could think live viewing is one of them. Perhaps it could do what Formula 1 did by allowing fans to view the first-person-view of their favorite team's drone on a portable monitor? I don't know.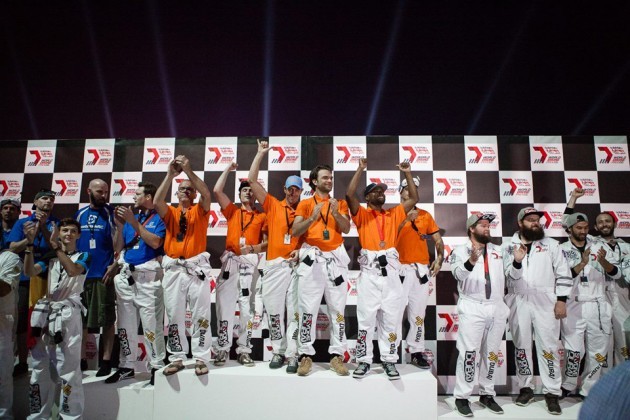 Also, when watching the FPV footage of Luke's winning run, we noticed that the track doesn't really stop the craft from straying off track. I think there's should be some form of restriction, perhaps in the form of sensors that deducts point off the drone that does not stay on 'track'? Just a thought. Anywho, continue reading to catch the said videos.
via Gizmag via The Verge