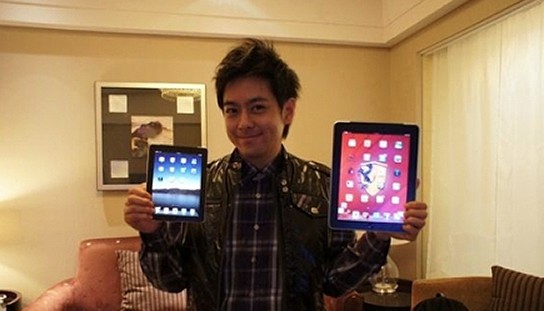 (credit: screenshot by mike taken from Jimmy Lin's blog post) Taiwanese pop star Jimmy Lin holding up both iPad and the "iPad mini"
how real is this? by now this news must have spread like wild fire. Jimmy Lin, a Taiwanese pop star published on his blog, a picture of him holding up an iPad and what looks like a mini iPad. nothing much was said except for the headline "new toy iPad mini". if it's legit, we are curious how it get it. whatever it is, if it's another 'lost prototype', then i guess he will be hearing from Steve Jobs real soon.
Steve are you reading this? is it true? if it is true, can you let us in on some sneak-peek already?
via Akihabara News