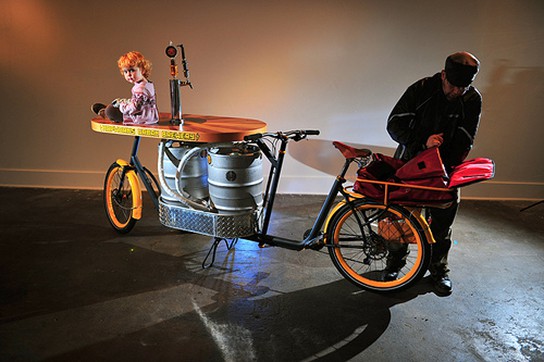 (image credit: Metrofiets)
what do you get when you put bicycle aficionados and beer-lover in the mix? a Beer Bike, of course. hand-built by Metrofiets Cargo Bikes, this Beer Bike has space to haul two full-size pressurized beer kegs under its wooden bar table, which, not surprisingly, comes with a pair of beer taps.
[ad#Google Adsense-text-468×60]
to complete the mobile party, the bike has a rear rack that holds pizza boxes and top off with a solar-powered custom wooden boom box. ah… life's good with the Beer Bike. the Beer Bike took Philip Ross and Jamie Nicholas six months and $13,000 to build.
currently, there is only one in existence, which is now own and operated by Christian Ettinger of Portland's Hopworks Urban Brewing. which is of course, not for sale. a good news though. Philip and Jamie is in the process of building additional Beer Bikes but the bad news is the Beer Bikes will be for Metrofiet's own use.
seriously, i want one. it's kind of cool to have a Beer Bike in a party. i think it should be accompany by a truck-load of beer kegs because two kegs just won't be enough for any occasion.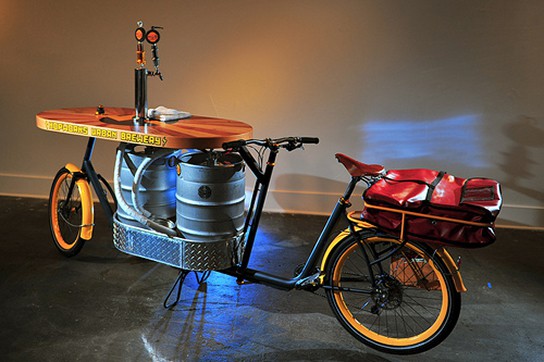 (image credit: Metrofiets)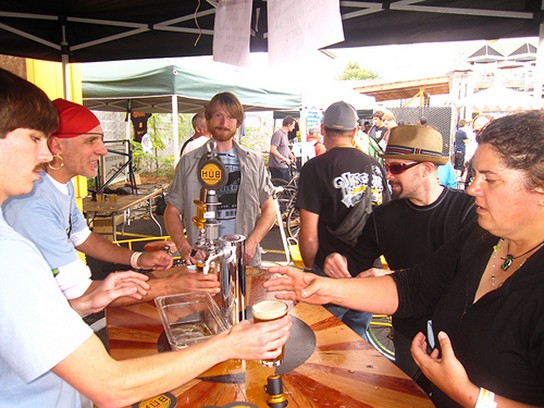 (image credit: Metrofiets)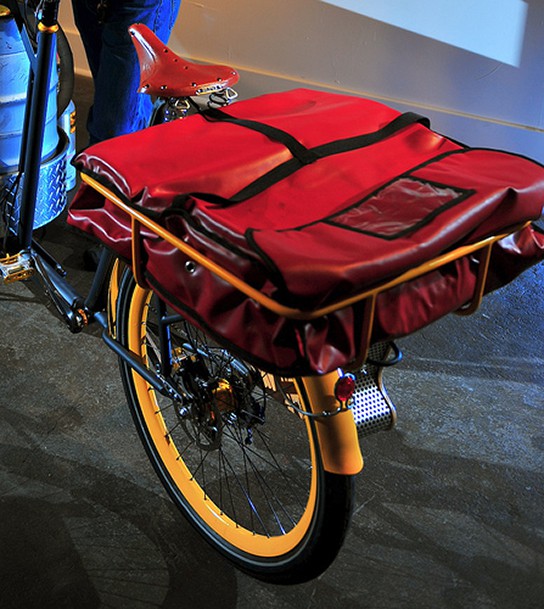 (image credit: Metrofiets)
via Gizmag