It seems like any Chinese company could make a smartphone. The latest to join the fray is Letv, China's publicly traded streaming video service company. The mention of Letv probably won't ring any bell outside of Asia, but for everyone else in China and Chinese dominant Asia countries, Letv are fairly well known for, well, its streaming video service. Since its inception in 2004, the company grew quickly and in less six years, became the first video site to list in China. Anywho, it is a natural progression for any company hungry for marketshare to go into hardware business and Letv is no different. It has now added smartphone to its growing hardware portfolio which includes TV, set-top box, headphones and more. The Chinese firm has announced not one, not two, but three smartphones, which it branded simply as Le Superphone.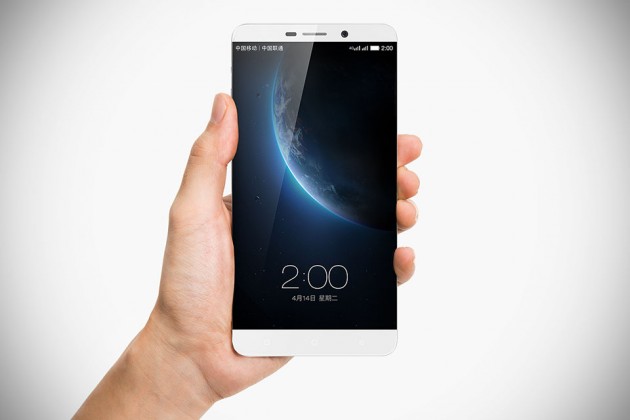 The simple naming continues to the individual models which are referred to as Le 1, Le 1 Pro and Le Max, with Le 1 being the a Mediatek Helio X10 processor-equipped entry-level model. All three models will run on Android 5.0 Lollipop overlay with LeUI and they will be the first smartphones in the market to adopt the new USB Type-C connector for charging, data transfer and video display. Keep going for a 'concise' detail of each model.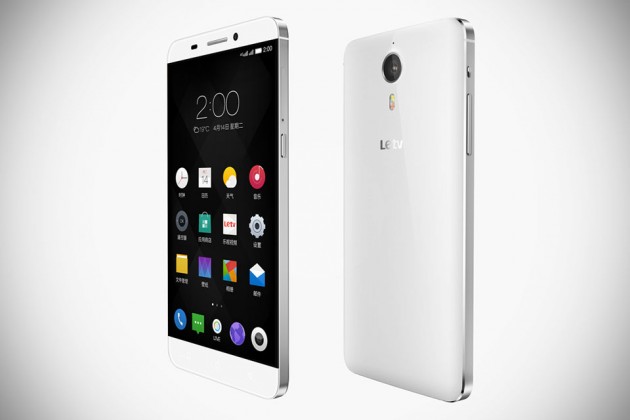 Le 1 Superphone (1,499 RMB)
Even as entry-level model, Le 1 is pretty decent on the spec-sheet with features which include a 5.5-inch Full HD display packing 403ppi, up to 64GB internal memory, 4K video recording capable 13MP Sony main shooter with f2.0 aperture and OIS, a 5MP front-facing camera, a 3,000 mAh battery, plus the usual connectivity like dual-band WiFi (supports up to ac), Bluetooth 4.0, IR blaster, USB 2.0 Type-C connector, and support for MHL 2.0. Further differentiating from its two pricer siblings is a 'cheaper' plastic body, framed by a very Apple-ish frame.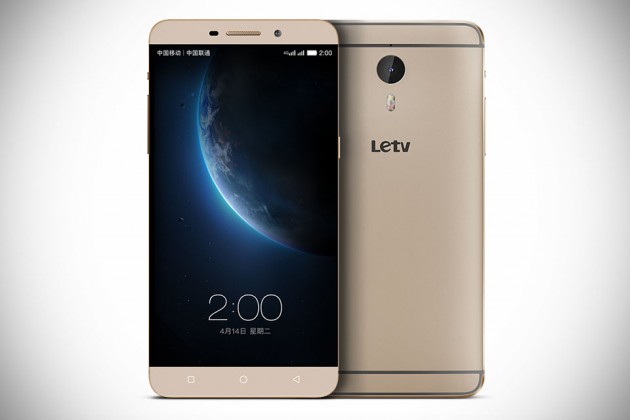 Le 1 Pro Superphone (2,499 RMB)
An additional 1,000 RMB will score you the Pro version, which sports a premium alloy body that looks suspiciously like HTC One M9. Processing power takes a jump to Qualcomm Snapdragon 810 SoC with a Octacore processor, backed by a whopping 4GB of RAM. Display size remains at 5.5-inch, but the Pro gets a 2K display with an eye-watering 538ppi. It shares the same rear-shooter as the Le 1, but gets 4MP "Ultrapbixel" f2.0 front-facing camera. Battery is also a 3,000 mAh item and it will be offered with two storage capacities, 32 and 64GB. The Pro model also gets Bluetooth version 4.1, USB 3.0 Type-C connector as opposed USB 2.0, MHL 3.0, as well as HDMI 4K video support. And oh, did we mention that it has got better sound too? It has a DAC onboard too.
Le Max Superphone (TBA)
Clearly the star of the show and the pride of Letv, the Le Max certainly have some very serious spec to offer. The Max has everything the Pro has with some point of differences, including a bigger 6.33-inch 2K display, a choice of 64 and 128GB internal storage capacities, a 21MP Sony rear-facing camera with f2.0 aperture and OIS, a larger 3,400 mAh battery and also, the addition of a fingerprint scanner. Being the de facto flagship, it also sports the same HTC One M9-like alloy chassis.
The announcement was made on the 14th in China and naturally, these handsets will be available in mainland China. We are not sure if elsewhere outside of China will be getting these superphones, but the company did say the handset (or handsets?) will be available in the U.S. later this year. No dates were given, but as far as Chinese residents are concern, Le 1 and Le 1 Pro will be available to them later this month, while Le Max release date is subject to further announcement.