It all started with SHIELD portable gaming system, then the SHIELD tablet, and now NVIDIA wants to own your living room too with a set-top box which it calls NVIDIA SHIELD. Announced at GDC last month, SHIELD (no relations to Marvel Comics' fictional peacekeeping and spy agency) is NVIDIA's answer to every aspect of your home entertainment needs. It is a game console that lets you play Android games in PC-quality graphics and streams PC games from the Cloud (NVIDIA GRID game streaming service, to be exact) and it is also a set-top (or more correctly, an Android TV), where you can view photos and videos, catch a movie, listen to music and basically, do whatever as long as there are apps for them. It runs on Android TV and it is built to dominate your living in the aesthetic sense with its sleek, green accented black, ultra slim design.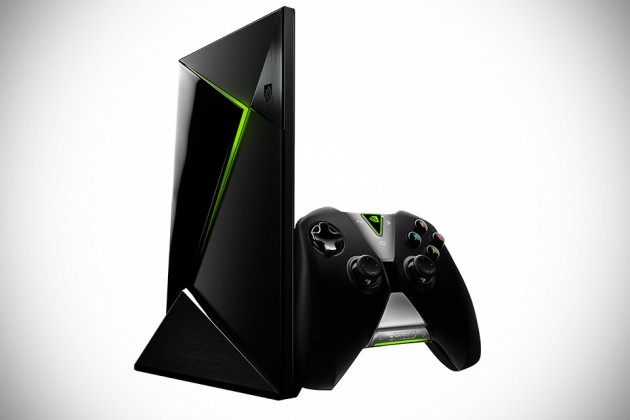 It is touted as the first 4K Android TV and is capable of dishing out up to 4K 60fps videos, made possible by NVIDIA Tegra X1 processor and 256-CORE NVIDIA Maxwell GPU with 3GB RAM. Its graphics prowess is only matched by its audio, which offers 7.1 and 5.1 surround sound passthrough over HDMI, plus high-resolution audio playback up to 24-bit/192 kHz over HDMI and USB, and high-resolution audio up-sample up to 24-bit/192 kHz over USB. Other details include 16GB internal storage, dual-band 802.11ac 2×2 MIMO, Bluetooth 4.1 (Bluetooth LE), plus a bunch of I/Os including Gigabit Ethernet, HDMI 2.0, USB 3.0 ports, micro USB 2.0, microSD card slot and an IR receiver that will play well with Logitech Harmony.
You can expect the usual apps preinstalled, including the usual Google items, such as Youtube, Google Play and more, as well as apps for viewing photos and videos. NVIDIA SHIELD is expected to hit the market in May for $199, which will come with a NVIDIA SHIELD controller. Additional controller can be purchased at $59.99, along with yet-to-be-priced official accessories such as the vertical stand and SHIELD remote.