Imagine this: you started traveling light. Then your urge to spend gets the better of you and you ended up with stuff than your existing luggage can swallow. At that point, the most logical choice is to acquire an additional luggage to accommodate the overflows, or you could drop serious money to have it shipped home. However, if you have tote along the Barracuda Collapsible Luggage, it could be the additional suitcase you would otherwise purchase. Granted, not many people are as ill-plan as me (sadly, it happened to me several times), but it is nice to have one with you for those unforeseeable situations. If not, the ability to collapse, which is the world's first, to just 4 inches thick will sure save you some space when the luggage is idling at home.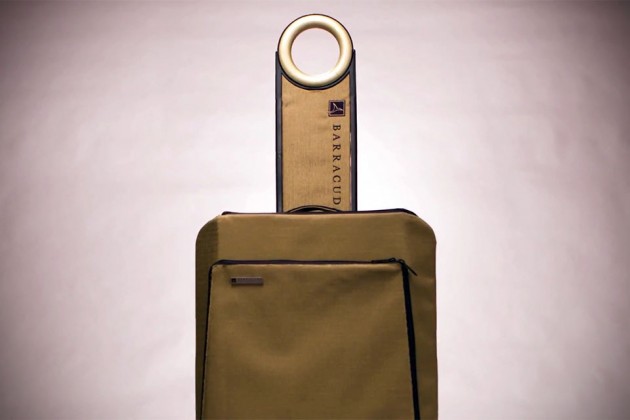 In addition to being collapsible, Barracuda Luggage also boasts a unique, stylish ring-style handle that offers 360-degree swivelling so that it is the handle that rotates and not your poor wrist. The latter is a small detail that addresses a problem which travellers have put up with for far too long. Also built into the handle is a height adjustable tray for times when you need to work on your laptop. The tray is part of the handle's frame and is stowed away into the handle when you do not need it. But that's not all. It even has 10,000 mAh battery built into it and a USB port, ready to recharge any USB-powered devices, such as your smartphone and tablet and there is an option to include location tracking and proximity sensor to track your luggage whereabout in the event you misplace it.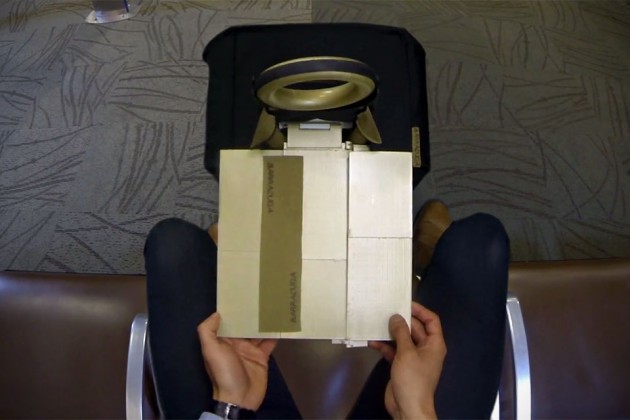 Instead of relying on GPS, it uses GSM-GPS technology to enable accuracy indoor tracking, while Bluetooth LE to for short range tracking such as detecting if your Barracuda has emerged at the carousel or not. Last but not the least, this advanced luggage of ballistic nylon, Bayer Makrolon polycarbonate and aircraft-grade aluminum has a convenient east open flap that will afford easy access to items most important to your when you're killing time on a long flight. Just in case you are wondering about the size, it measures 22" x 14" x 9" (55 x 36 x 23 cm), which means it is compliant with airline guidelines for a carry-on.
Enamored by the idea? Then you may want to consider pre-ordering it on Kickstarter for an early bird price of $190. Add 50 bucks if you want the location tracking and proximity sensor. Delivery is expected to happen in November 2015.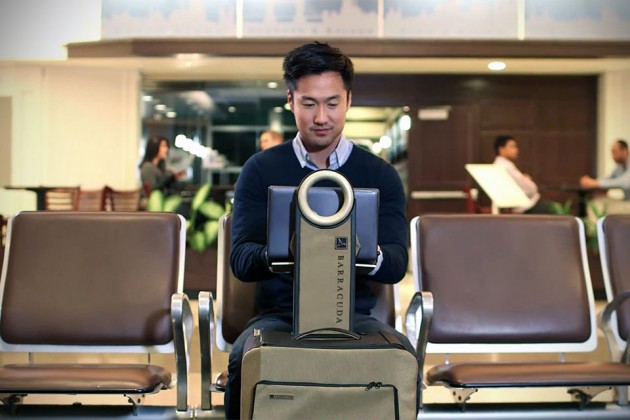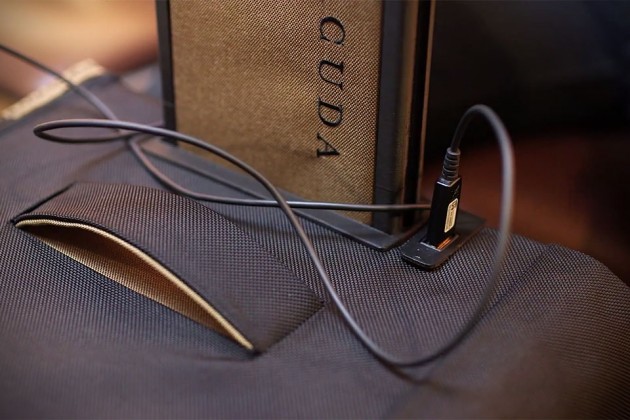 A big thanks to Mark of BackerClub for the hat tip.