Enough of watching the conflicts and treachery happening in the land of Westeros and Essos and get down to the action yourself with the RISK: Game of Thrones Edition, well, maybe less the treachery part. The classic game of strategic conquest has been adapted into an epic battle for the Iron Throne, spread across two custom-designed game boards featuring land masses of the fictional Westeros and Essos. It couldn't be more fitting, considering the award-winning TV series-based on George R. R. Martin's series of fantasy novel, A Song of Ice and Fire, mainly revolves around the theme of warfare and well, world domination.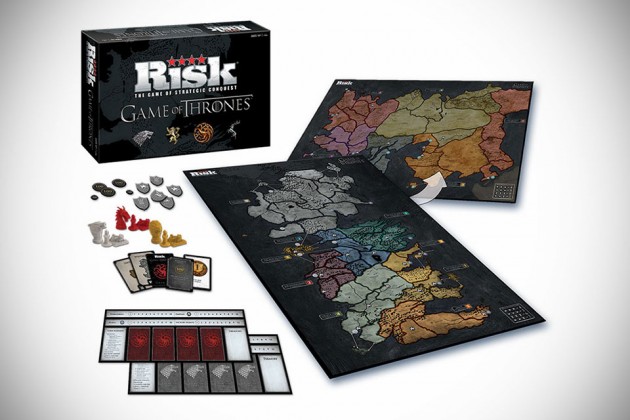 Two to seven players will vie for control of the Seven Kingdoms, with only one player emerging as the victor to sit on the Iron Throne. However, there's no real Iron Throne for you to sit on, so I guess you will have to imagine it, or make one yourself, or drop some serious dough for one – if completeness is what you are after. Contained in the special design box are more than 650 game pieces, including 315 Army pieces representing the seven noble Houses, 64 Special Unit Tokens, 75 Gold Dragon Coins, along with 7 Seats of Power represent noble Houses, 7 Player Boards represent noble Houses, 188 Cards covering Territory, Objective, Character and Maester.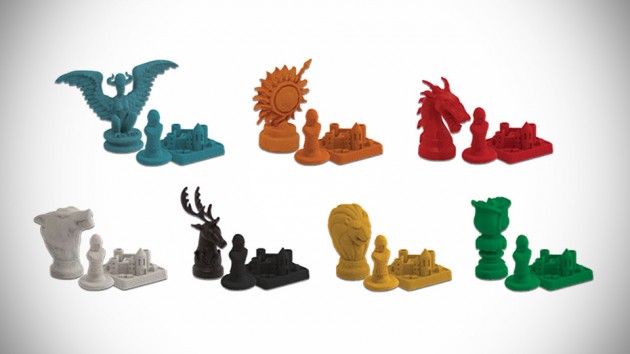 In the true spirit of twist-ridden story, the game will include three different ways to play, including The War of the Five Kings where 2-5 players play as the five Houses to slug out for the Iron Throne, Daenerys Targaryen's rise to power in Essos, and finally, an all-out epic battle of all seven Houses to see who emerges as the victor. We have to admit that RISK: Game of Thrones Edition sure sounds interesting enough and we'd say it is a must-have for any Game of Thrones fan, but before you can go about dominating other Houses, there is a financial outlay of $74.95 (or $67.37 over at Amazon) to deal with. And oh, dressing up like the characters when playing it is completely optional.