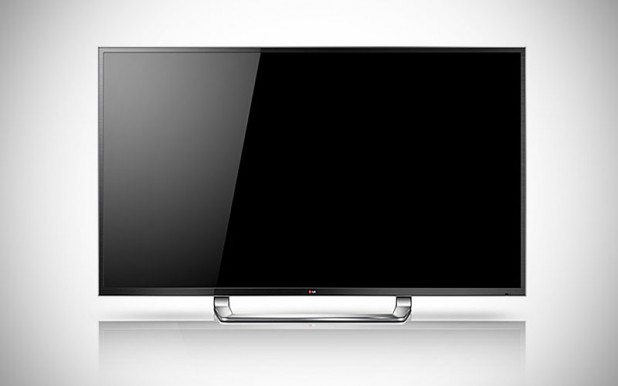 LG 84LM9600 4K LED TV | US$19,999.99 | www.lg.com
even before the dust of full HD 1080p begins to settle down, electronics giants already want you to part with you hard earned dough for an even more eye-watering ultra high definition, the 4K resolution TV. let's just call it 4K TV for now and the latest to join the fray is LG with its mega-sized 84-inch Ultra-High-Definition 4K TV (84LM9600) and it is not one that's going to tease you cos' it is up for grab for a princely sum of $19,999.99 a unit in the US. sporting an incredible 3,840 by 2,160 resolution, it has four times the level of detail as compared to 1080p HD with a mind-boggling 8 million pixels. not to worry if there aren't many 4K content to go around, cos' this giant LED TV features LG's proprietary up-conversion engine (traditionally known as 'upscaling') dubbed LG Resolution Upscaler Plus, promising "higher detail" from your current HD/SD external sources. of course, it is also a Smart TV which offers more than 1,000 apps, allowing you to access to a range of premium content services and of course, browsing the Internet.
other features include a 3-way 10-speaker system including two subwoofers offering a total of 50W of audio and 2.2 Sound, built-in Dolby Digital Decoder, LG's LED Plus technology for greater control over brightness via local dimming technology, adjustable 3D depth quality with 3D Sound Zooming for even greater visual and audio immersion, LG's TruMotion 240Hz technology for motion blur-free experience when viewing high-speed action movies, intelligent light sensor, ISFCCC-ready, LG's CINEMA 3D technology with an imbedded 2D to 3D conversion engine, Skype-ready (camera sold separately), support for Closed Caption, and it comes bundle with six pairs of battery-free, flicker-free 3D glasses. I/Os are in abundance which includes built-in WiFi, MHL, Media Link, DLNA, WiDi (Intel Wireless Display), SIMPLINK (HDMI CEC), one set of AV-in, one set of Components, four HDMI/HDCP input, one Optical-out, one D-Sub 15 Pin for PC, one PC audio-in, three USB 2.0 ports, as well as one Ethernet port. the LG 84LM9600 4K LED TV comes bundle with a LG's Magic Remote that offers control via Voice Recognition, Wheel, as well as Magic Gesture and Point. a launch video, along with some imageries follows after the break.