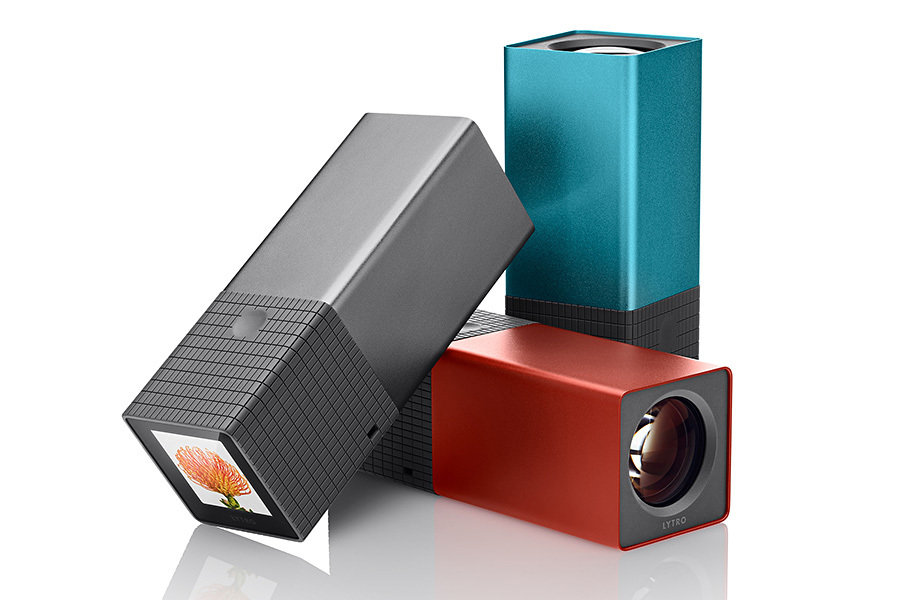 (image: Lytro) Lytro Light Field Camera | from US$399.00 | www.lytro.com
i read in disbelief. really. a camera that actually allows you to focus and refocus after your have actually taken the shot is probably the best thing to happen since slice bread, and that's exactly what the Lytro Light Field Camera does. unlike conventional cameras, the Light Field Camera captures the entire light field in any scene which results in an unsurpassed low light photography performance. nothing about this camera is conventional and even its physical design is unconventional to begin with. this beautiful, albeit unusual camera is crafted from a combination of ultra-light anodized aluminum and silicone rubber, and features only two physical buttons: a power on/off button and a shutter button, while the multi touchscreen facilitates the control for exposures.
[ad#Google Adsense-text-468×60]
the camera features a 8x optical zoom with a f/2 lens and uses Lytro Light Field Sensor with Lytro Light Field Engine 1.0 for image capturing and processing, respectively. if focusing and refocusing after the image is not impressive enough, then how about doing it without the aide of any additional hardware and on any device? simply breathtaking, no doubt about it. by virtue, it is a simple camera without the frills like flash (who needs a flash when you are already grabbing lights from all directions?) or auto-focus which translate to instant shutter and its instant power on ensure that you won't miss any perfect moment. it comes with a free desktop software for importing, processing and interacting with living pictures from the camera, though it is currently Mac-only. a Windows version is currently in the works.
the Lytro camera is available in three hues: red, graphite and blue, and comes in two storage capacities: 8GB ($399) and 16GB ($499). unfortunately, as of now, Lytro only ships to the U.S. until further notice. the Lytro Light Field Camera is expect to ship sometime early 2012.
PS: you folks really should check out the Lytro picture gallery and witness for yourself the focus and refocus part of thing. impressive.
Lytro via Hardware Zone