This Star Wars hype was bigger than we have thought. Disney is relentless in reaching out to commercial entities and similarly, businesses were quick to ride on the hype too, and the phenomena has even reach lesser known, but no less brilliant tourbillon watch maker, Memorigin. Memorigin, a Hong Kong-based outfit, is no stranger to collaboration with Disney or any movie maker for that matter. It has previously issued Avengers– and Transformers-themed Tourbillon timepieces and so, for industry watchers, the Memorigin Star Wars Series Captain Phasma Tourbillon shouldn't come as a surprise. Or should we say, the collab in line with the release of Star Wars last week wasn't a surprise; the only question was, what's the exact theme?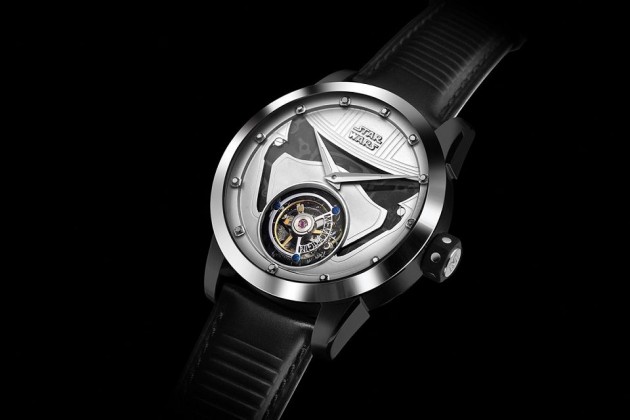 Anyways, now that we all know it is Captain Phasma, who is the character to watch in future instalments where we will be seeing her character grows. Only 200 pieces are being offered, each going for 42,800 Hong Kong dollars, or about US$5,522. Under the hood, it is of course, powered by Memorigin's tourbillon, but the real draw is Captain Phasma, whose face is plastered across the dial face in form of a cut out of the helmet's eye mask that lets you see the cogs and gears beneath. Overall, there's nothing ostentatious; the minimalistic approach adds a little mysterious element to this yet to be showcased character, which is actually pretty brilliant on Memorigin's part.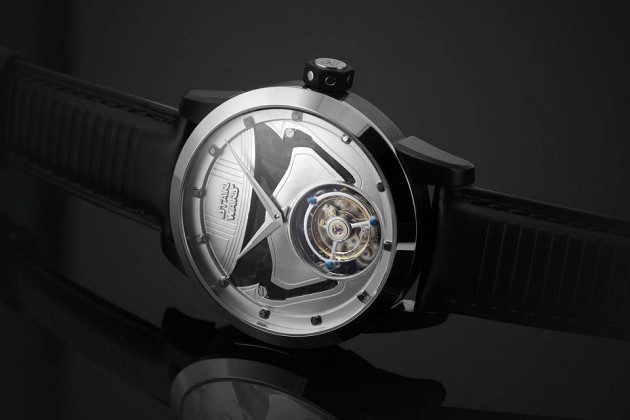 While the Phasma's helmet is in black and white, the rest of the case is of silver and on the inner bezel, are twelve black diamonds as the hour markers. Other worthy mentions include flying tourbillon (of course), 40 hours power reserve, special edition black and red leather strap, and black sapphire crystal glass caseback. Memorigin Star Wars Series Captain Phasma Tourbillon is available through Hong Kong watch retailer, Chow Tai Fook, though we are not sure if these folks ship internationally. If you are up for it, you will have to touch base with them.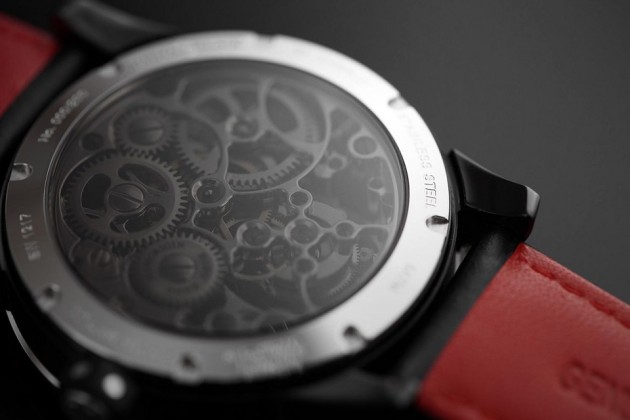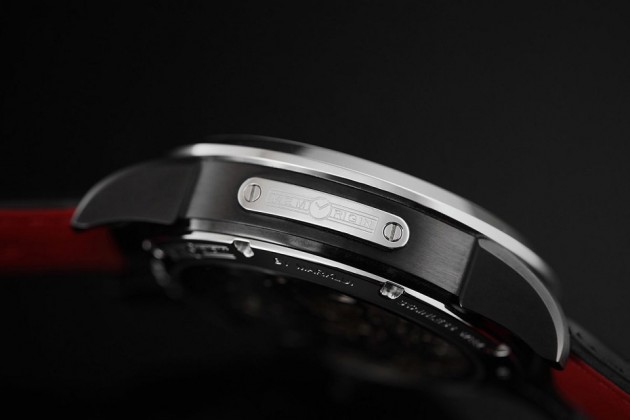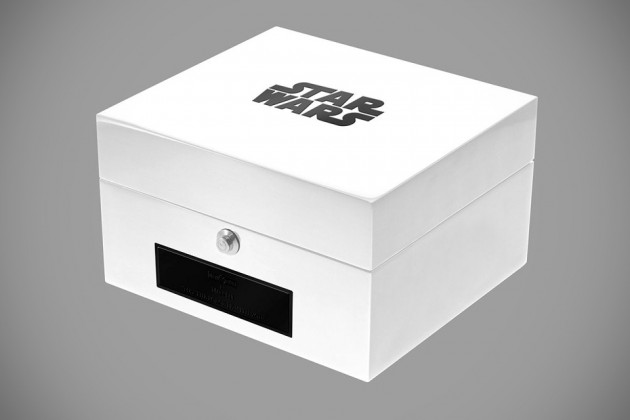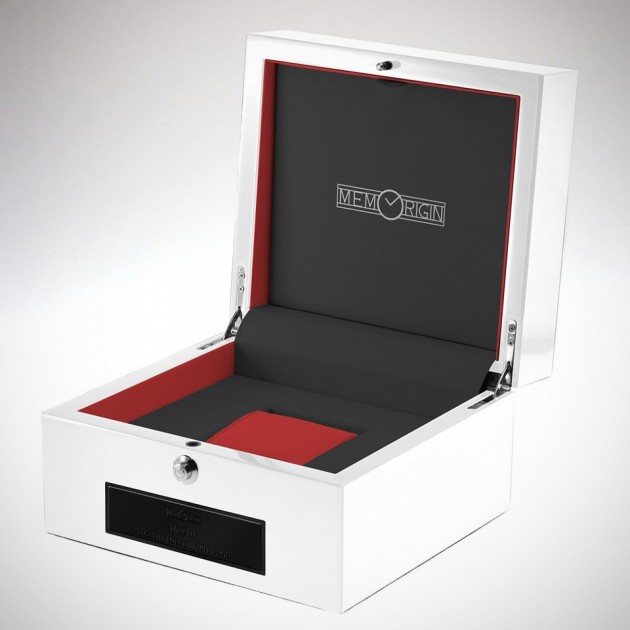 Images via Car Stuff [CH]