it is safe to say that loyal Apple users who are looking forward to a big slate from the Cupertino firm can look elsewhere, but thanks to outfit like Modbook, you don't need to stray away from Mac OS X or a Mac device to lay your hands on a big-ass tablet which Apple will probably never make. Modbook has been around for quite a while, busy converting regular MacBooks into tablets geared towards creative professionals, and now it is bringing you an even bigger Mac OS X slate, the Modbook Pro X. based on the new Retina MacBooks with some refreshed innards, the Pro X is essentially the 15.4-inch MacBook Pro with Retina display turned into a tablet and therefore it is only naturally that it inherits the various specifications of the original including the obvious 15.4-inch Retina display with 2,880 by 1,800 resolution, Intel Core i7 quad-core processor, and such.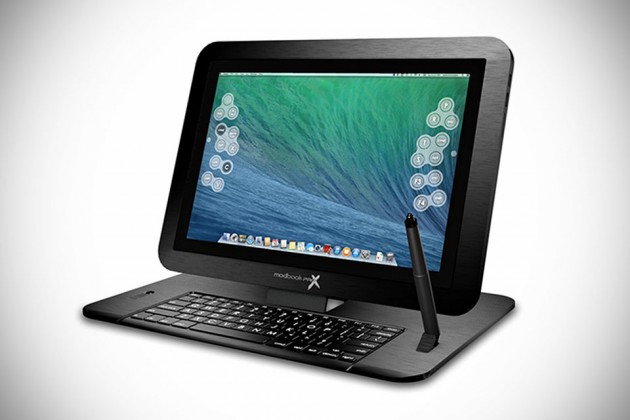 apart from the hard spec and new found tablet functionality, the MacBook Pro X is every bit of a Mac device – you still use it like any MacBook Pro such as installing new applications and updating the system from the Mac App Store. the obvious change is the form-factor, which now takes the form of a sleek tablet and it comes with digitizer pen that offers 2,048 pressure levels, pen tilt and rotate functionality. the pen also boasts programmable dual side-switches, a digital eraser and replacement nib set. the Pro X is configurable too, with up to 2.8GHz quad-core Intel Core i7 processor, up to 32GB of RAM, integrated Intel Iris Pro graphics with optional NVIDIA GeForce GT 750M GPU, and up to 32GB of RAM. with the Pro X, Modbook also introduced a new, optional feature known as "rear-mounted keybars" which are essentially programmable keys for shortcuts.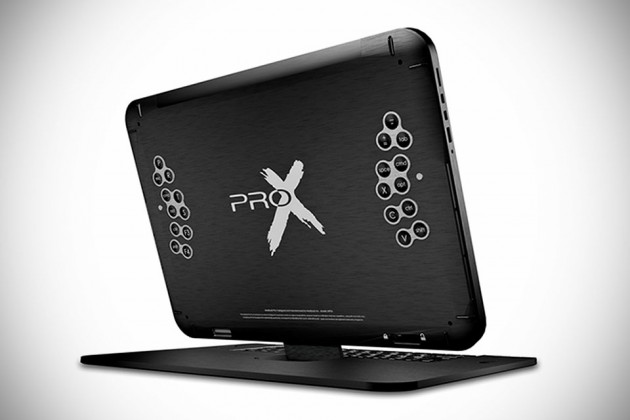 there is also a detachable keyboard stand to convert the slate into a laptop for times when you have a desk to work on (actually, it looks almost like an all-in-one like the iMac). all told, the Modbook Pro X comes in at just 3/4 inch thick and tips the scale at under five pounds, which are pretty amazing numbers considering what had to go into it to turn it into a tablet (remember the hard drive, ram and stuff all had to go behind the display). so what's the price for such awesomeness? well, if you are looking at a spanking new device, the base model would set you back at a cool $3,999 and that's excluding the extras, but you can also mod your MacBook for an equally cool $1,999. though such conversion process will no doubt void your warranty if you have one. on the bright side, Modbook will serve up its own warranty to have you covered. unlike the firm's previous offerings, it now turns to Kickstarter where it hopes to raise $150K to advance into production stage.
Kickstarter via MacRumors