wouldn't it be nice to have a few bike tools handy when you cycle around town? then again, packing along the necessary tools, even the bare essentials, could be cumbersome and since you almost always have your iPhone around, why not pack those tools into your iPhone? no. there's no app for fixing up loose chain or tweaking the gears, but there is the MyTask Multi-tool iPhone Case that will do that. as you can see from the image, MyTask is an unobtrusive protective case with an integrated sliding tray that you can stash whatever daily essentials you fancy. currently on Kickstarter, MyTask is an innovative case that only offers protection against daily bumps and knocks, but it also boasts an interchangeable tray with three flavors to choose from: MyTask Bike that covers your biking needs, MyTask Urban for daily urban jungle survival and an empty stash tray for some free-style stashing of your small EDC.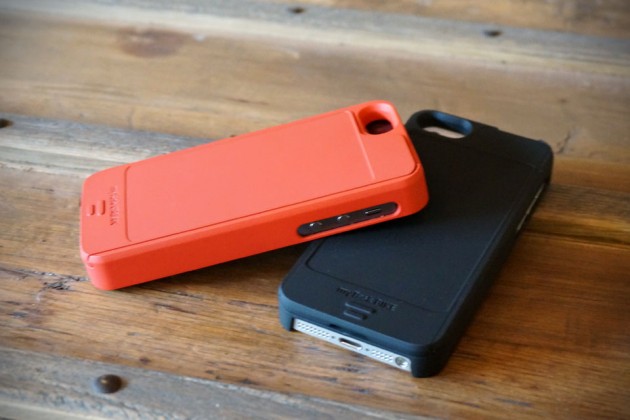 the bike version comes standard with nine tools geared towards bike riders, which includes two-spoke wrenches, four box wrenches, six Allen wrenches, flat and Phillips screwdrivers, tire irons, pedal and axle wrench, and an obligatory bottle opener. it even comes with three tube patches and tire roughener for times when your bike hits a puncture or two. the Urban, on the other hand, has a cool twelve tools packed into it, including an LED light, personal mirror, a super tiny USB drive, flat and Phillips screwdrivers, scissors, eyeglass screwdrivers and more. last but not the least is the 'stash' where it provides you with an 3.5mm deep empty drawer for whatever you can pack into it. the tools, where provided, are made from high-quality 440C stainless steel and the case is made of polycarbonate to stand up to some serious daily abuses.
you can show your love for this product by backing up the product's campaign on Kickstarter. a pledge of 30 bucks gets you a MyTask with a 'stash' tray, while a pledge of 50 dollars or more, lets you choose between the Bike and the Urban versions.
a huge thanks to Nancy for dropping us the hat tip!