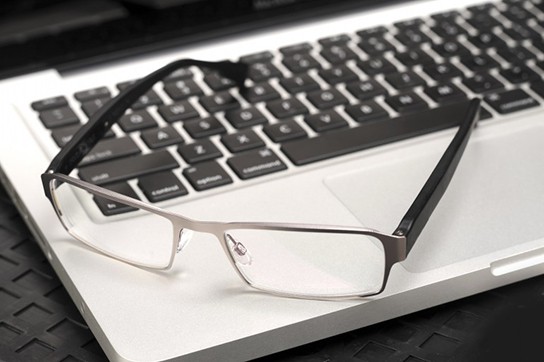 (image credit: PixelOptics) PixelOptics emPower! | from US$1,000.00 | pixeloptics.com
showcased in the recent CES 2011 is an optic technology that could render Bifocal glasses obsolete. these lenses from PixelOptics, called emPower!, has liquid crystal sandwiched between standard plastic lenses. with a simple touch on the side of the frame, the glasses go from standard mode to reading mode – all without any visible dividing lines.
thanks to the built-in micro-accelerometer, the glasses can also be put into 'automatic' mode by simply swiping the side of the frame. the micro-accelerometer senses whether the wearer is looking down or looking up, switching the glasses focus to on and off accordingly. also embedded within the frame is a rechargeable battery which gives the glasses between two to three days of usage on a full charge. a full recharge will take about two hours and it comes with a charging tray for user to recharge their glasses.
Bifocals glasses doesn't need to look like grandma's glasses. the emPower! will have about 36 different styles for wearer to choose from but it won't come cheap. expect to fork out between $1,000 to $2,000 for a pair of this technology-driven eyewear. it's amazing how they managed to pack in the circuitry, accelerometer and the battery in such a thin frame.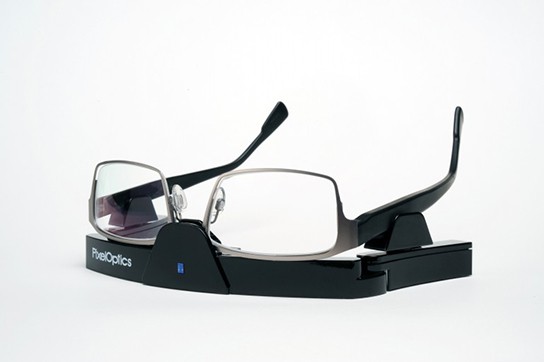 via Gizmag