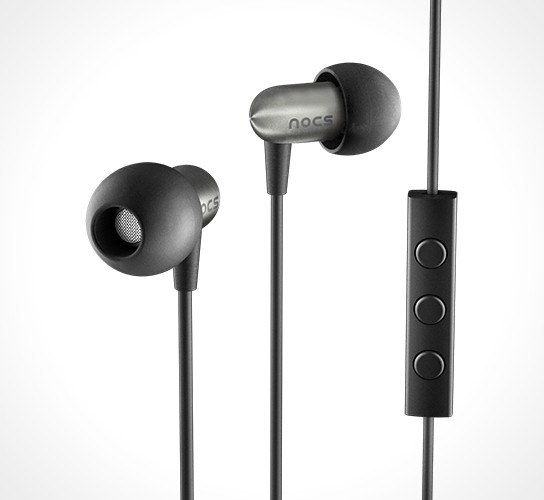 (credit: Nocs) Nocs NS800 stainless earphones | US$199.00 | nocs.se
if you are in the market for replacement buds for your iOS devices' stock earphones, here's one very stylish pair from Sweden-based firm Nocs that you might fancy. dubbed the NS800 Stainless, it is designed for use with your iPhone, iPod as well as iPad. the NS800 boost a gorgeous stainless steel body that houses a dual micro armature driver which means it has a separate tweeter and woofer design packed into a tiny body. it comes with an inline remote and microphone for you to answer calls, control the volume, pause, play and skip thru your music selection.
it also features noise isolating silicone sleeves and Kelvar reinforced cables. the use of Kelvar in the cable is interesting but does it help in preventing the tangling issue that has plague earphones for a long while now? i certainly hope so, especially when you are forking out $199 for it. the Nocs NS800 Stainless earphones are available in a choice of black or white.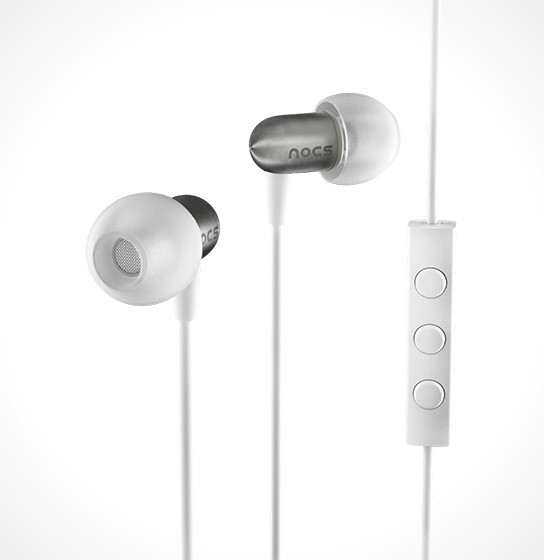 Nocs via Freshpilot