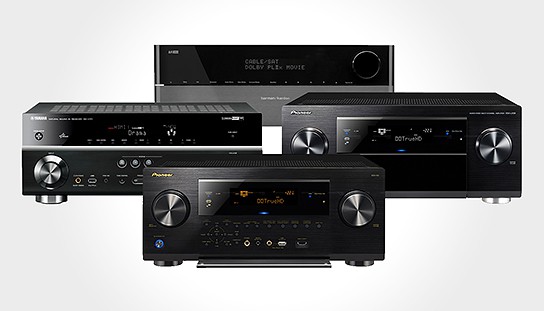 (credit: Harman Kardon/Pioneer/Yamaha)
over last couple weeks, mainstream maker of AV receivers have separately made announcement of their newest AV receivers for 2011, and today we take a look at four of them from the three specialists of home entertainment system. first off, we have Harmon Kardon announcing four midrange AV receivers, namely the AVR 1565, AVR 1650, AVR 2650 and the AVR 3650, to grace their 2011 lineup with a price range between $400 to $1,000. the former two are 5.1 system, while the latter two are 7.1 system. unlike other midrange AV receivers in the market, these Harman Kardon AV receivers are lacking of AirPlay support and iPhone/iPod compatible USB connections. however, this series offers anything from 50 watts per channel up (AVR-1565) to 100 watts per channel (AVR-3650) of sound and varying features such as Ethernet port, Internet radio streaming, up to six HDMI inputs and of course, Harman Kardon's trademark beautiful design.
similarly, Pioneer also announced upgrade to its VSX AV receivers lineup with AirPlay support and DLNA-enabled for the North America market. the VSX Elite receivers, as it is called, includes model VSX-40, VSX-50, VSX-51, VSX-52 and VSX-53. unlike the Harmon Kardon's recent announcement, all receivers in this series offer seven channels with a power output that ranges from 80 watts to 110 watts. all models, with the exception of the entry level model VSX-40, features DLNA 1.5 enabled and vTuner AirPlay. the two range topping model, VSX-52 and 53 will also include Pandora, Rhapsody and SiriusXM support. prices for this new lineup ranges from $450 to up to $1,100 for the top ranging VSX-53 model. at the first glance, it looks like these Pioneer models are better 'value-for-money' as compared to the Harman Kardon's latest midrange offerings. however, we can't make any judgement until a proper audition has been carried out.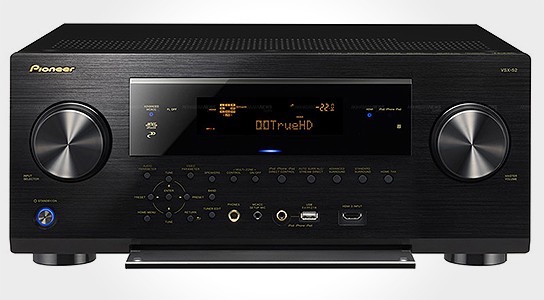 also in the line is the Pioneer VSA-LX55, a 7.2 AV receiver. slated to be available mid-July 2011, this latest addition to Pioneer's AV receiver lineup features Pioneer's Home Media Gallery function, Internet Radio vTuner as well as support for AirPlay and DLNA 1.5. another noteworthy features that this model supports playback of 24bit/192kHz FLAC audio files, along with the usual MP3, WAV, AAC and WMA formats. the VSX-LX55 has an impressive rated maximum output of 190 watts per channel. other features include seven HDMI input, two HDMI output and besides decoding Dolby TrueHD and DTS-HD, it is also THX Select2 Plus compliant. if the brief specs didn't hint you that this is a top-ranging model, perhaps the MSRP of 150,000 yen (about US$1,874) should. no word on if this particular model will be made available globally but we have little reasons to believe it will not. read original press release here [JP].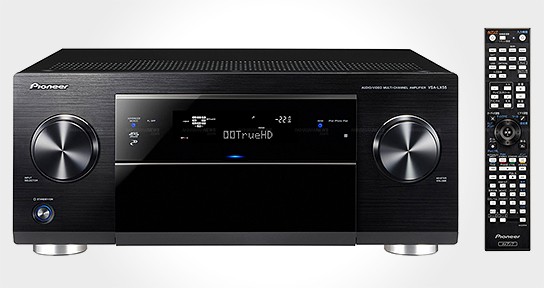 last but not least, is the Yamaha RX-V771 network AV receiver which in fact, is not all that new since they are already in European and UK market already but it is just slated to hit Japan's shore (i know it sounds weird) with a price tag of 90,000 yen (about US$1,124). like most AV receivers today, this 7.2 AV receivers also support DLNA 1.5 and is compatible with both Windows 7 and iPod/iPhone. a USB port and dedicated digital-analog-converter (DAC) ensures improved audio with Apple's DAP. another noteworthy feature which is fast becoming a commonplace in today's multimedia equipment is the ability to control your receiver with your tablet or smartphone via a dedicated app. this 160 watts per channel AV receiver is compatible with Cinema DSP, and decodes both Dolby NR TrueHD and DTS-HD audio.