It is true that wood floats on water, but somehow, wood and water don't quite mix, which makes waterproofing wrist watches a tricky art. That's not to say it can't be done; it can, but limited to just 'water resistant'. So, it is not quite for wood-loving scuba divers. However, a young watch company by the name of Pacific Standard Time Company wants to change that. The outfit's first timepiece, Oceania Wood Chronograph Watch, is billed as the first and only wooden watch that's waterproof to 10ATM (100 meters, or 330 feet).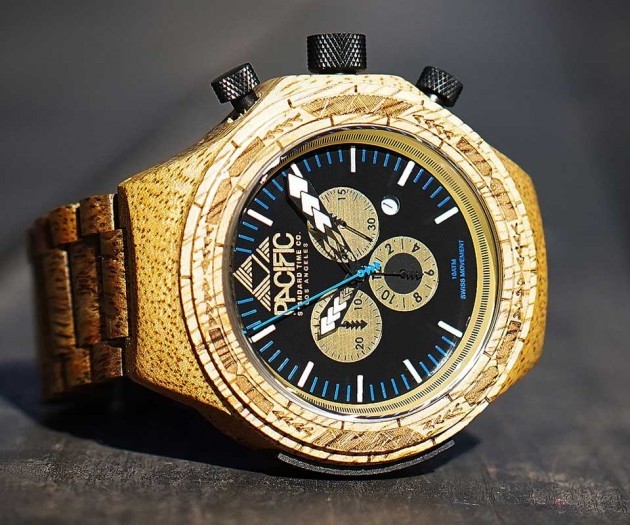 In addition to being the first 10ATM wooden watch, the Oceania Watch also pride itself as an environmentally responsible timepiece by using only fallen or dead trees and to top that off, Pacific Standard Time Company will plant a new tree for every watch sold. No live trees were slain for purpose of making these exotic timepieces. Speaking of exotic, Oceania is crafted from exotic woods from the Pacific Islands and comes in a choice of Koa, Milo, Pheasant, Mango wood.
Oceania Watch caught our eyes because it is unlike the handful of wooden watches we have seen. It stands out as a timepiece that reeks with culture of the Pacific Islands – thanks to the incorporation of artwork based on the tattoos from the indigenous warriors in Polynesia and Micronesia on the bezel and dial face.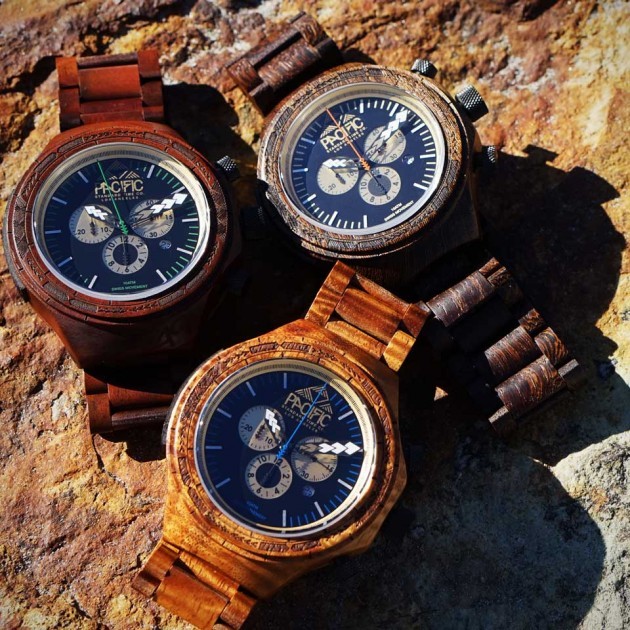 Other details you can expect from this 50mm case diameter watch include Swiss Ronda 5030.D movement with chronograph functions, sapphire crystal, luminous hands, a black stainless steel dial face, and exotic Hawaiian wood band.
Pacific Standard Time Company has taken Oceania Wood Chronograph Watch to Kickstarter, looking to raise some $45K to fund the production. If you want to help make the watch a reality, you can back the campaign by pre-ordering it. Prices range from $175 to $225, depending on how soon you take the plunge. If all goes as planned, you can expect to see the watch at your doorstep as soon as June 2016.
submitted via TIP US page.