We hardly do Opel here and when we do, you bet it is going to be something beyond pretty dope. And as we introduce you to the sexy Opel GT Concept you see here, it is also with a heavy heart to inform you that it is nothing but a concept. According to a report, GM's Opel has put out official words that the GT Concept will not make it to production. It is a concept study, so they say, to "show off innovations that may one day be found in an Opel production car." It's really a shame. We thought the glorious Opel GT will be reincarnated.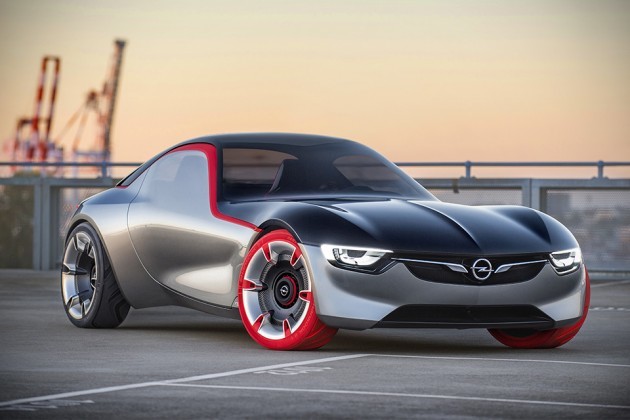 Anywho, lets just enjoy it while it last – even if its just visually. Speaking of visual, this ride doesn't have hint of its forebear's silhouette (the spirit, maybe), but I am sure the marketing guru will say otherwise. Well, it's both fastback, alright but that doesn't qualify it as having similar silhouette, really. But that's the not point and it doesn't matter, because this ride totally is sick and it should be made. If you folks recall the last Opel we did here? The Monza concept? Well, the GT Concept does have some elements from the near-three year-old concept, though. Apart from that, we see no resemblance with its iconic forebear. It is unequivocally awesome, nonetheless and I am sure if it is made, it will be another icon in the auto industry.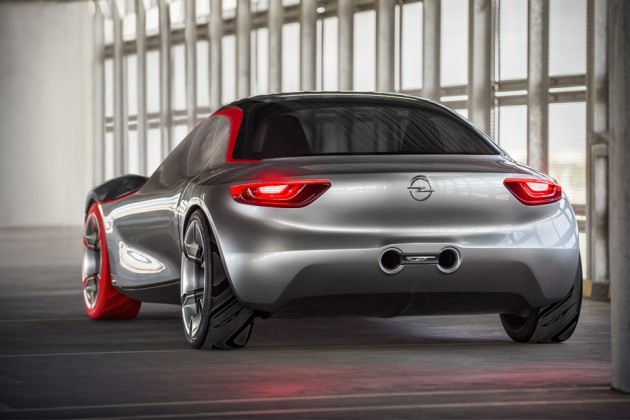 Opel GT Concept will be hitting up the 86th Geneva International Motor Show, drape in a futuristic-looking paint job consisting of a two-tone black and silver gray, accented by red stripe and red tires. In case you are wondering what goes under that sculpted hood; it shares the same 1.0L 3-pod turbocharged motor as the Adam, but one that's massaged to deliver 145 horses to the rear wheels through a six-speed sequential gearbox. Performance-wise, it will make 0-60 mph in under eight seconds, before topping out at 133 mph.
But all the spec talk is nothing if ain't going to make it production as-is. While you are secretly praying that GM, or Opel, have a change of heart, we invite you to pour through the handful of photos we have here around this post.