(image credit: mike) Hard Graft iPhone Fold Wallet | €65.00 | www.hardgraft.com
Another new addition to Hard Graft's lifestyle accessory assortment is this Phone Fold wallet, designed for iPhone. Receiving the wallet in an origami inspired multifold package was a pleasant surprise. Such attention to the overall presentation was certainly appreciated. For a moment, I was actually at war with myself whether to open it at risk of ruining the envelope. My eagerness to check out the real deal eventually triumphed.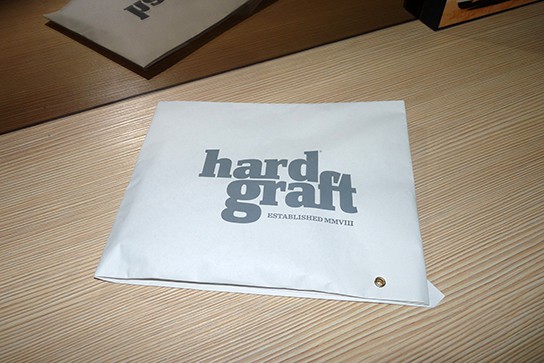 the origami inspired packaging – to open or not to open?
Continue reading "Review: Hard Graft iPhone Fold Wallet – Lending the Italian class to your Gadget"