I started eating peanut butter with toast exclusively after a bout of bad experiences in spending it. Toast is more resilient to the force that I need to spread that yummy thick, sticky spread. However, toast is fallible at times – if the toast ain't toasty enough. But with this great invention, simply called the Peanut Butter Pump, I probably will be able to ditch toasted bread if I want.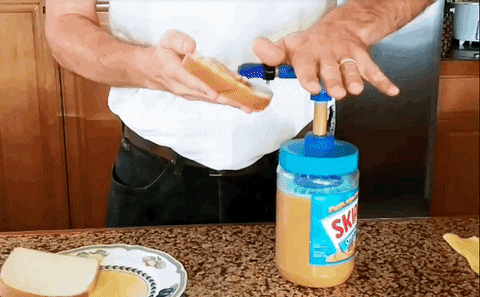 Peanut Butter Pump is exactly what it says it is. It is a pump designed specifically to gather the peanut-based spread and get it onto your bread. It is patent-pending, btw, which goes to show how serious inventor Andy Scherer is with this morning breakfast lifesaver. It uses a Sliding Airlock Mechanism to round up the peanut butter and dispense a fixed amount of spread with each pump, so you can actually control the thickness you want.
"Our patent-pending device works by suction, pulling the airlock downward. The mechanism locks out the air, ensuring a good pump all the way to the end of the jar."
Moreover, the mechanism will also scrap the sides of the jar, so you'd get every last bit of this wonderful spread and as a boon, it also saves you the hassle of cleaning the jar for recycling. The Peanut Butter Pump comes with 2 nozzles: a Sandwich Nozzle (or Ribbon Nozzle) for spreading the sticky paste at precisely the desire thickness on the bread and a Stream Nozzle for dispensing peanut butter tube for snacks and whatnot. There's even measurements marked on the pump.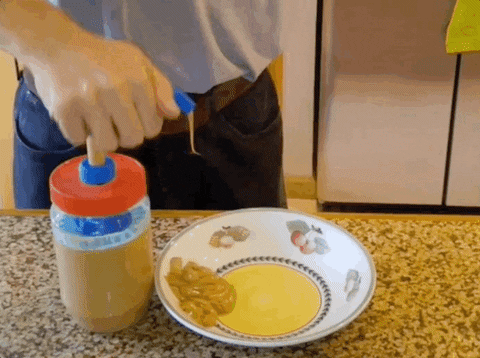 Speaking of pump, it is designed to be easily assembled and disassembled for easy cleaning and it is, of course, dishwasher safe. Also, every components are made from food-safe grade materials. The Peanut Butter Pump works with regular (i.e. stabilized) peanut butter, both smooth and crunchy, and it will fit most standard 40 oz. jars, including those from Skippy, Jif, Kroger, Great Value (Walmart), Market Pantry (Target), and Kirkland (Costco).
If you are down, you can pre-order The Peanut Butter Pump on Indiegogo by dropping $25 or more. The campaign has met its funding goal of $20K. As of this writing, it has raised $45K from nearly 1,200 backers. In other words, the product is a go and if all goes as planned, backers should be expecting the Peanut Butter Pump sometime in August 2019.
Images: Indiegogo (The Peanut Butter Pump).
Source: Dude.