Can't get you enough of the exhilaration of seating in a Porsche 911 Carrera GTS or GT3? Well, Porsche sure knows you do. The Germany luxury performance car maker has pulled out that lovely, body-hugging seat and turned it into a delightful swivelling office chair, complete with the requisite height adjustment – a continuous one at that, for you know, the high-end detailed touch just like it always do with its sports car. Speaking of which, this chair is surely worthy of the Porsche namesake, as it is also come standard with an electrical backrest adjuster, which is powered by a rechargeable battery. Damn. Now, your chair needs to be charge too? Wow.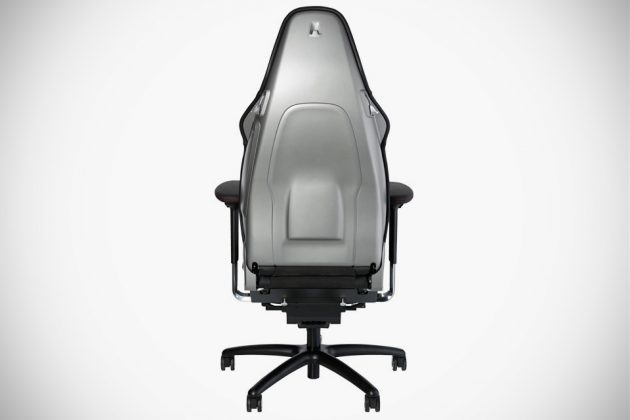 But we shall look past the slight inconvenience because it is after all a Porsche, well, I mean to say, a Porsche chair. Rest assure, the story does not end there. The Porsche Office Chair RS, as it is officially called, also boast features like adjustable armrests, a nifty hook for jacket on the rear, Porsche Crest emblazoned on the head section, leather and Porsche Alcantara upholstery with red stitching, grey silver composite shell, and a black hub base with 5 castors that ensure stability as you cruise around your office's hard or soft floors. No words on zero-to-sixty figure, but I am certain it won't be 3.3 seconds or any faster than your colleagues' lesser office chair. And at $6,570 a piece, I am sure it won't be a common sight either.
Images courtesy of Porsche Cars North America.