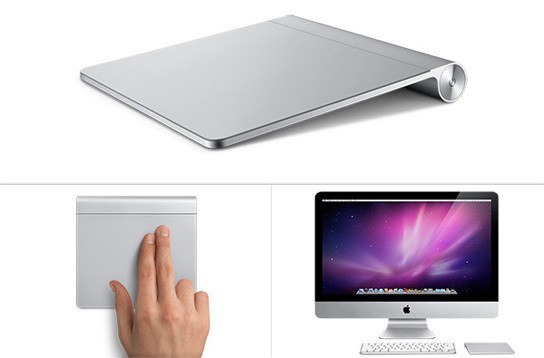 (photo source: apple.com)
love your multitouch trackpad on your unibody macbook? now you can do the same gesture on your Mac desktop with this 'upsized' magic trackpad. the magic trackpad enables you to scroll, click, swipe and rotate with your fingers, just like what you will do on your macbook. Apple seems to be read users mind. all this while i have been thinking 'why no one develop a trackpad for desktop?'. looks like it's a dream come true. along with the magic trackpad, Apple also announced the new line of iMac running on i3, i5 and i7 processors. screen sizes are still 21.5 inches and 27 inches.
visit Apple website.