until now, taking stunning "magazine-class" photos and mobile photography remains in their respective worlds. one don't crossed into another domain. why? they simply can't. there's no way a mobile device like a smartphone can capture professional images that you could with DSLRs, but that's going to change with Relonch Camera. not only it's going to let you capture "magazine-class" photos using your iPhone 5 or iPhone 6, it will take advantage of your phone's power and wireless communication capability to instantly edit, touch-up and share. if it does what it has promised, Relonch certainly beats having a DSLR's lengthy sharing process, which may includes sharing through your mobile phone with its built-in WiFi, if the DSLR is equipped with it, or save them on SD card and wait till you have your hands on a computer.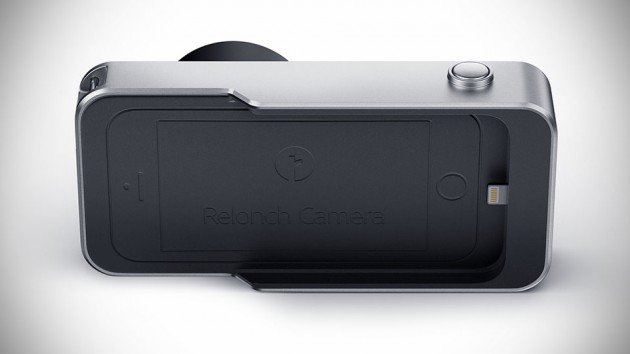 pro photographers probably has no issue with that lengthy process. they have been doing this for like, forever, but not for the rest who demands the same quality images but nothing of the hassle just to share them on social networks. all it takes is to slide your iPhone, 5 or 6, into this smartphone case like contraption. there is only one button to deal with, so it does not need a rocket scientist to shoot quality photos and it connects to your iDevice with Lightning connector, which means there is no WiFi or Bluetooth connectivity to meddle with, plus it has its own built-in battery, which could be used to charge up your iPhone when the situation calls for it. what exactly goes under the hood of this miraculous add-on camera is not clear, but it reportedly has a large APS-C sensor, paired to a normal lens with large aperture and an unique image processing algorithm. that's right: algorithm, which means Relonch is almost a full-fledged camera, except that it needs your iPhone for the monitor and sharing, and possibly editing.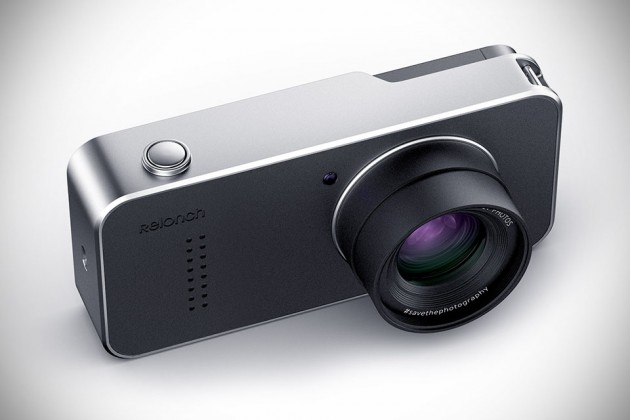 and there's a service that comes with the Relonch camera, called Guru Online Advice. at touch of the "guru" on-screen button during the shoot, it will provide you voice advice on how to create a masterpiece. wow. kind of reminds me of the concierge service some cars had. anyway, if you are up for it, Relonch need your money now. it is open for pre-order, asking for a cool $499 for the camera slash iPhone accessory upfront, but delivery is still long way off into the "late 2015". price offered does not include shipping and handling, which presumably will be charged when it is ready to ship. keep going for couple more rendered looks and product teaser video.