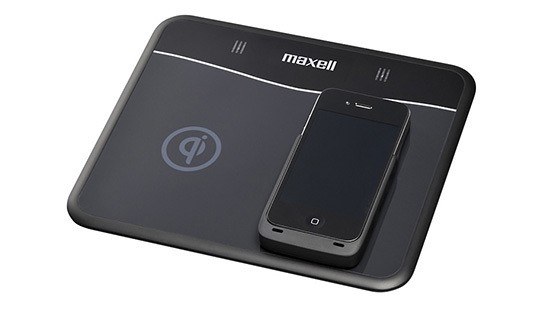 (image credit: Hitachi Maxell) Hitachi Maxwell Wireless Charging Pad and Case for iPhone 4 | about ¥7,100.00 | www.maxell.co.jp
Hitachi Maxell, Ltd. or more commonly known as Maxell, recently announced the released of the wireless power transmission pad for iPhone 4. this battery charger is designed to be compatible with the standard created by the Wireless Power Consortium (WPC), an industry group that sets the international standard for interoperable wireless charging.
the wireless charging kit consists of two components, the power transmission pad and the sleeve charging case. two models of the power transmission pad will be made available. the first model to be released is the WP-PD10.BK is capable of charging two sleeve charging case-equipped iPhone 4 simultaneously. while the WP-PD10S.BK charges one unit at a time. the power transmission pads are marked with the 'qi' logo, indicating its compatibility with the WPC's standard.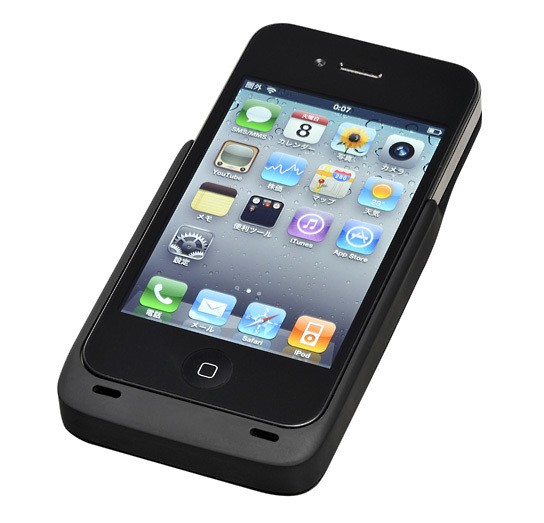 the charging system incorporates the "coil array method" developed by ConvenientPower HK Ltd. Hitachi Maxell arrayed multiple power transmission coils across the charging pad to achieve a wider charging area. the power transmission pad measures 215 x 85 x 15mm and 112 x 188 x 15 mm for the WP-PD10.BK and the WP-PD10S.BK, respectively. slipping on the sleeve charging case will add 40 grams to your iPhone 4 overall weight.
the WP-PD10BK and the sleeve charging case (designated model WP-SL10A.BK) is slated to release from April 25, 2011, while the single unit charging pad is scheduled to be released in May 2011. the WP-PD10.BK and the sleeve charging case is set to retail around ¥6,900 (about US$83) and $2,900 (about US$35), respectively. no words on the price for the WP-PD10S.BK though.
via TechOn!