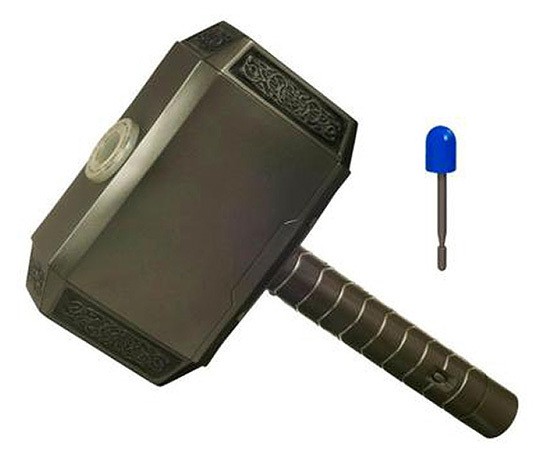 (image credit: Hasbro) Hasbro Thor Lightning Hammer | US$19.99 | www.hasbrotoyshop.com
ahead of Thor – the movie release this May, Hasbro wants you to wield this mighty Thor Lightning Hammer and calls upon the rain, wind and lightning. well, i'm just kidding, i made that up but the part about the hammer is real. however, you will not be able to call upon the power of the nature with this hammer, except if you consider the flashing lights and thundering sound effect as 'lightning'. while you may not have the supernatural power of the godly son, you can have his hammer, ermmm, albeit being a toy version but with the additional capability of launching a miniature missile at your enemy. launching a projectile is not an extraordinary feat but hey, Thor's Mjoinir hammer can't do that, isn't it?
the Hasbro Thor Lightning Hammer cost $19.99 a pop and is available for pre-order at Hasbro Toy Shop.