mobile phones may have made Star Trek communicator is tech dream come true, but a Communicator Badge is also part of any Trekkie's dream that have yet to see fruition, until now. meet the CommBadge, a Star Trek-inspired wearable communicator that lets play out Captain Kirk or whoever with a practical sense. just clip it on to your clothing – collars, ties and such – and this tiny Bluetooth speakerphone measuring 1.54″ across, 1.85″ tall and 0.66″ thick is ready to realize your childhood fantasy, well… that's if you don't mind others hearing what's going between you and your smartphone.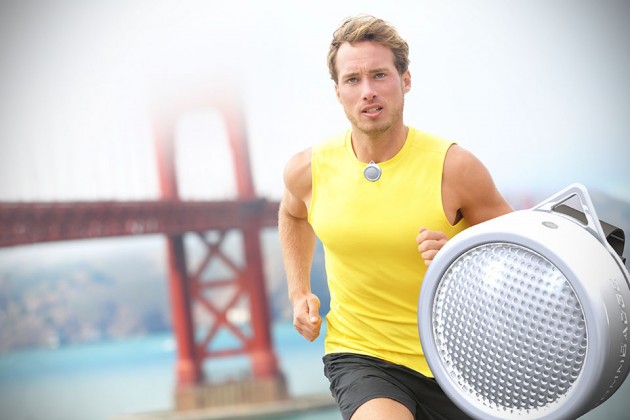 instead of a Star Fleet emblem, the CommBadge has a more practical speakerphone design and with a simple slap on your chest (or wherever you secure it to) and you can bark out your commands such as taking and making phone calls, send and receive text messages and harness your Android or iOS devices' voice assistant (namely, Siri and Google Now) to set calendar events, alarms, reminders and even get sports news and search for information – all without pulling out your handset out from your pocket or purse. additionally, the wireless tether feature will verbally alert you if you left your smartphone behind and last but not the least, it can deliver your favorite tunes, distortion-free via its proprietary acoustic drivers. now, i am sure your Star Fleet's communicator badge can't do that except to hear your fellow crews humming incoherently.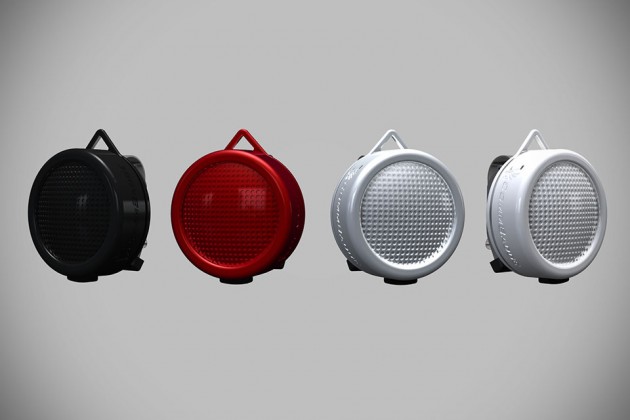 however, the CommBadge is still as science friction as it is for now, unless you back it up and help push the campaign to hit its set funding goal of 20 grand. early backers can pledge their allegiance with $85 or more, or for $90 or more, you can get one complete with a plastic ID holder.