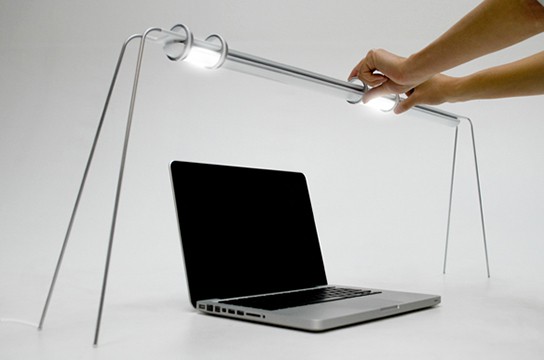 (image credit: Dreipuls) Dreipuls RIMA Desk Lamp | US$tbc (concept) | www.dreipuls.de
showcased in the imm Cologne in January is this much talked about red dot award-winning RIMA desk lamp by Dreipuls. this futuristic lighting contraption consist a series of 65 LED connected to a processor and lighting on/off is controlled by sliding the rings horizontally, much like a curtain rail ring system.
the RIMA desk lamp allows user to create one or two separate lighting areas with a total length of 90-cm and user can position the light anywhere along the strip or decide how 'big' the light is going to be et cetera. it is truly the world first 'user definable' lighting system. very futuristic indeed.
via Mocoloco Design