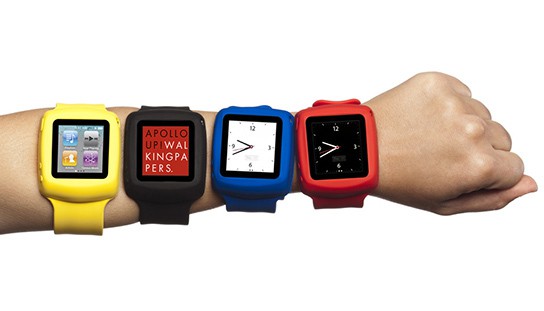 Slap – Flexible Wristband for iPod Nano | from US$23.99 | www.griffintechnology.com
(image credit: Griffin Technology)
i don't know if you guys still remember those slap-type bracelet that was popular once? well, it is back and this time, in the form of a flexible wristband for iPod Nano. constructed of memory-metal wrapped in silky soft silicone for the wrist band and thick silicone for the Nano frame, the Slap is flat and straight until you slap it on your wrist. that's why it's called a Slap.
[ad#Google Adsense-text-468×60]
the advantage of this type of bracelet is that it fits exactly to your wrist size. no more too loose or overly tight wrist band. or the hard decision of "should i go for the 3rd hole or the 4th?" i had that kind of trouble with wrist watch. so this should eliminate the (tough) decision making for me. perfect. perfect. perfect.
the thick silicone frame also protects the Nano's dock connector and volume controls and should withstand slight bumps and jolts. just don't try to do a drop test. it is suppose to be on your wrist and chances are, it will never be dropped. obviously, the wrist band doesn't come with an iPod Nano. so don't get overly excited about the price.
the Slap is similar to the recently featured Tik Tok and LunaTik Mulit-Touch Watch Kits, but should have more added protection, due to the silicone surrounding the whole Nano. it also provides a more cheerful feel with eight different colorful hues to choose from. though, i won't call 'black' as colorful. but you get the idea. on the hand, the Tik Tok and LunaTik seems to have a more serious tone.


(image credit: Griffin Technology)


(image credit: Griffin Technology)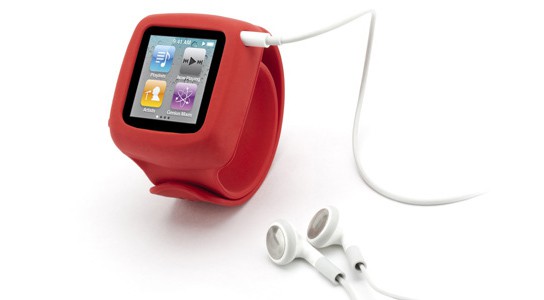 (image credit: Griffin Technology)