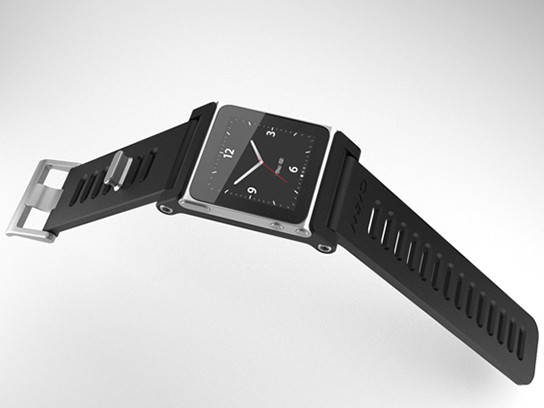 (photo credit: MINIMAL) TikTok Multi-Touch Watch Kit | US$25 | www.MNML.com
if the mutewatch €180 (plus shipping) price tag is stopping you from getting a touchscreen watch, you can get yourself one at an Apple iPod Nano price plus US$25 to US$50. if you already have the latest iPod Nano, it will be just US$25 to US$50. Scott Wilson of MINIMAL has an idea that will turn your latest Apple iPod Nano into a watch. introducing TikTok and LunaTik, which are basically watches without a watch face until your iPod Nano "fused" with them.
[ad#Google Adsense-text-468×60]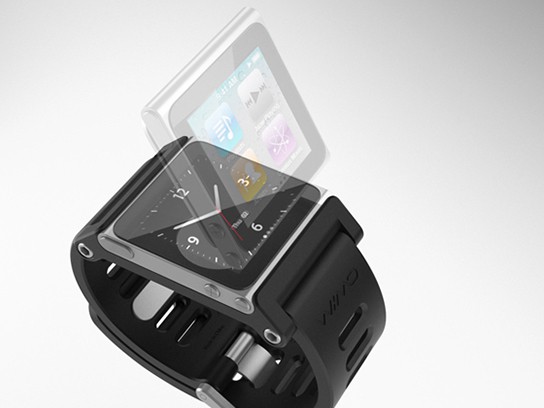 (photo credit: MINIMAL)
the basic model, dubbed TikTok uses a simple snap-in design to hold your iPod Nano. thereafter, you can realize the full potential of your Nano in terms of being a proper wrist watch. so now you can start swiping and touching right from your wrist. Nano itself has a clock and stop watch function, which can pretty handy when stuck to your wrist. you can make sure every time you wake up your Nano, you will be seeing the clock by setting the Nano to wake up to the clock screen. simple. this is definitely going to get "where did you get your touch screen watch?" question. the TikTok allows easy snapping on and off of your iPod Nano, hence its suitable for those who don't wish to have the Nano "permanently" be in a wristwatch form.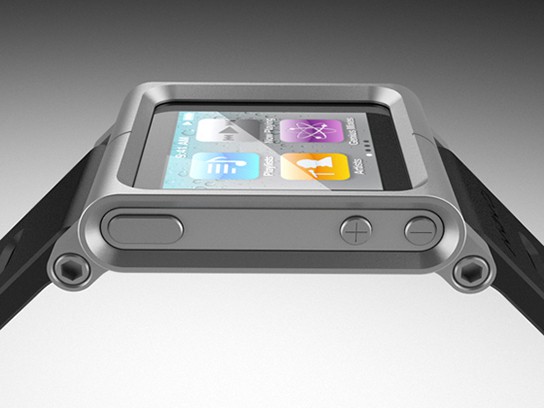 (photo credit: MINIMAL) LunaTik Multi-Touch Watch Kit | US$50 | www.MNML.com
the LunaTik, on the hand, is a conversion kit. its fundamental intention is for those who wants to dedicate their Nano to being a wrist watch and in the process, bring much attention to themselves. great. i love positive attention. unlike the TikTok, incorporating your Nano with the LunaTik is not a simple snap-on and off affair but it involves some form of installation (see video below). so putting and removal will not as swift, hence the statement "for those who wants to dedicate their Nano to being a wrist watch." the metal of the LunaTik is CNC machined from aerospace grade aluminum and both TikTok and LunaTik straps are of high grade silicone rubber and stainless steel hardware.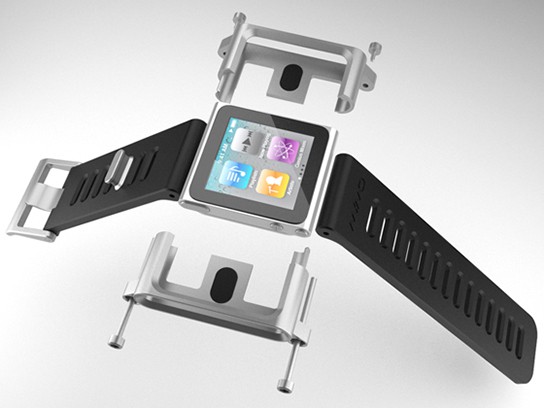 (photo credit: MINIMAL)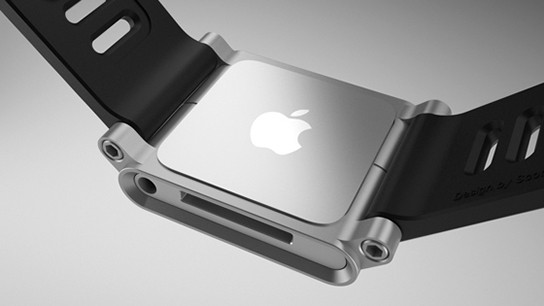 (photo credit: MINIMAL)
instead getting watch made with touchscreen, why not a ready touchscreen device as a wristwatch. trust me, its look really cool! check out the video at the end of this posting. to get one, all you have to do is make a pledge of US$25 (for TikTok) or US$50 (for LunaTik) (or more if you like) over at Kickstarter.