Most of us are all guilty of not downloading our recorded footages to our desktops or laptops. The reason is simple: retrieving the cable to download the footage is a chore, more so if you are a neat freak who love to stash away your cables. Even if you did managed to download the videos, how often do you watch those them? And don't get us started with sharing, which involves multiple steps. Granted, this won't be a huge problem with mobile devices with connectivity, but for GoPro and imaging drones, it could be. This is where Sugarlock comes in.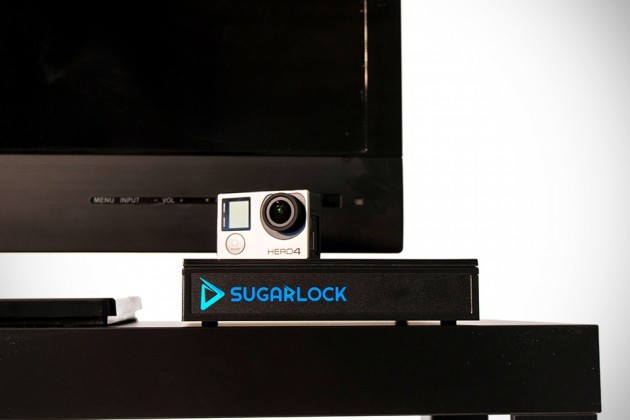 Billed as the world's first "action cam dock," it allows you to get the most out of your GoPro and DJI drone camera footage. To be fair, it is not quite a dock, dock. You can't snap your drone or GoPro camera on it; it is essentially an advanced card reader of sort that you hook up to your large screen TV and it is handsome enough to be alongside your expensive flat screen TV and whatnot. In short, it eliminates the need for any cable between your GoPro and the device. All you need to do is retrieve the SD card on your GoPro or drone, and plugs it into Sugarlock, and voila! your footage can be viewed instantly on the TV. But that's just half of the story.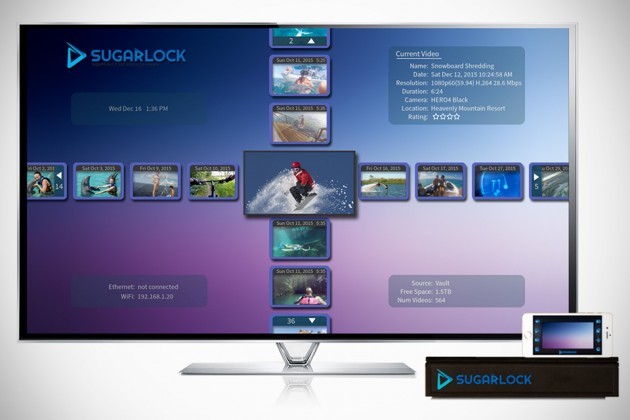 Sugarlock will also organize and uploaded to the "vault" where they will be there whenever you wish to view them. Sugarlock comes with a companion app (available for iOS and Android) that allows your smartphone to double as a remote control for Sugarlock unit. You can even edit your video using the app, after which you can conveniently share your masterpiece to social media of your choosing. The hardware connects to your TV via HDMI, supporting both MP4 and MOV formats of up to 1080p resolution, and it has pair of high-speed USB ports and a SD card slot for inputs.
Sugarlock is the brainchild of the guys who brought you ReplayTV and Roku, and is now up on Indiegogo, looking to raise funds to take Sugarlock to production. It's on flexible goal, though, which means any pledge made will be as good as pre-order. Prices range from $239-999, depending on how soon you pledge and how many units you are after. You can learn more about Sugarlock in the pitch video below.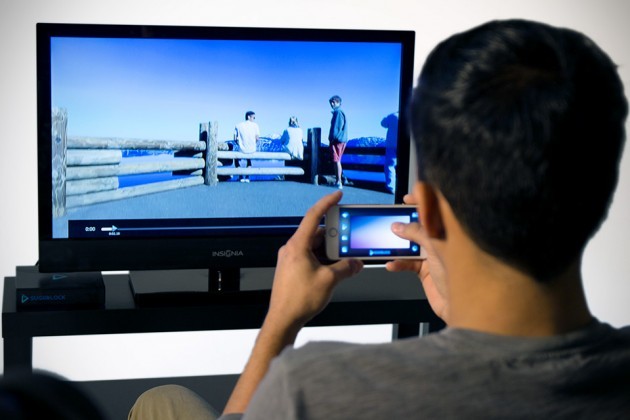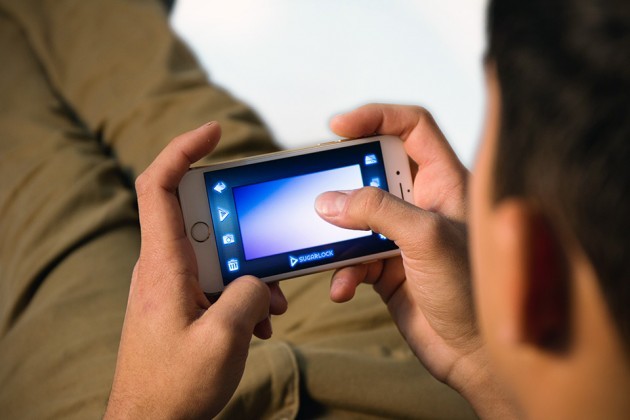 submitted via TIP US page.