Battery life is one of the biggest woe of smartphone users and there is really nothing you can do about it except to be prepared with portable batteries and charging cable. However, a product called Talkase is here to change. It won't provide your phone with extra juice, instead, it is a credit card-size mobile phone that's conveniently tucked into a custom iPhone case. It can be used as a standalone phone with basic functionalities like make and receive calls, as well as text messages, or as an extension to your mega-size smartphone, thanks to its Bluetooth connectivity. In that way, you get a simplistic, no-frill GSM backup phone for times when your smartphone's battery completely conks out and also, it is armed to deal with quad-band frequency, which makes it an useful travel companion when you typically need two active phones.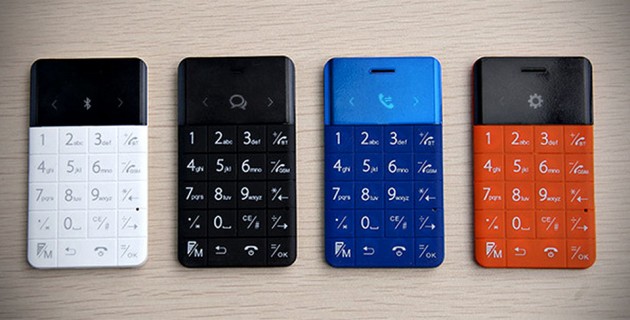 In the event your main workhorse battery goes flat, you can simply switch over its SIM card to Talkase micro-SIM to get back on the grid. It comes supplied with a pin and micro-SIM card adapter, conveniently stashed on the underside of the included case. to let you make the transfer with ease. However, if yours is a nano SIM, then we suppose you will have to grab a separate adapter for it. If you don't fancy using it with the case, its 5.5mm profile, will allow you to slip it into most regular wallets without a hitch. Another thing about the custom case; if you chose to, the slot for Talkase can also doubles as a storage for one credit card. Of course, that's if you prefer not to have Talkase stuck to the back of the supplied iPhone case.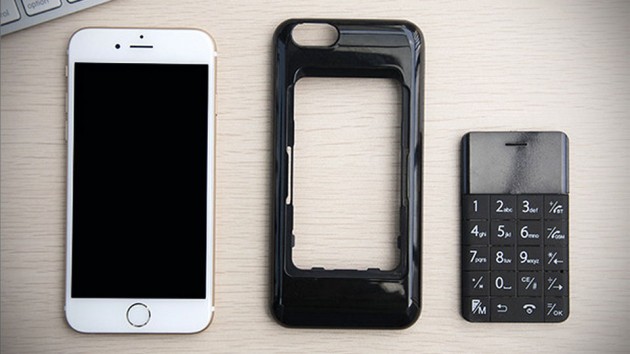 Some of the key features of Talkase includes an 1.1″ P-OLED display, silicone soft touch keys, microphone with noise-cancellation, built-in speaker, POGO 4 Pin for charging and data transfer, a built-in 200 mAh lithium-ion battery that provides up to 3 hours of talk time and up to 5 days of standby time, and a die-cast metal frame. And did we mention that it plays music via Bluetooth and supports Bluetooth headset too? Yup, it can do those too. Like the 1,700 something folks who backed it up on its ongoing Kickstarter campaign, we thought Talkase is a brilliant proposition and seriously address emergency situations when you far away from any wall outlet. We'd say it makes a good 'last line of defence', in addition to backup batteries.
Besides, at $39, it is not awfully expensive to own, which kind of draws us to it. Though the special price is limited to 600 units, of which over 300 units have been spoken for. If you miss that, expect to shell out $45 for the Talkase without the case, or $49 for the phone and the companion case.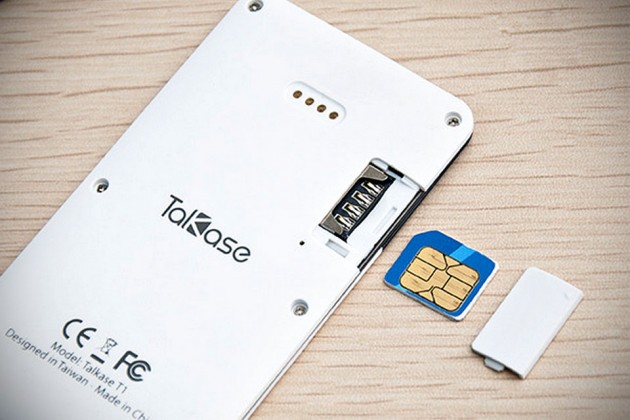 Kickstarter via Gizmodo