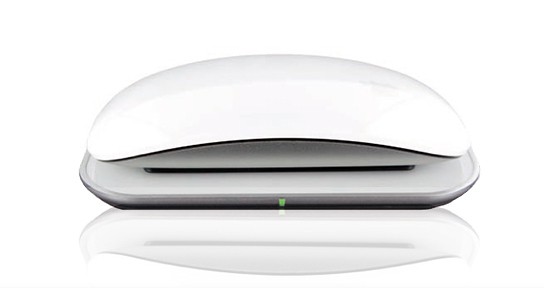 (credit: Mobee) The Magic Charger | US$49.90 | www.mobeetechnology.com
the problem with using a wireless mouse is the constant need to change batteries. this is especially true for Apple's Magic Mouse, which would require a quarterly refreshing of batteries (depending on usage). it is a hassle and not to mention, it is environmentally unfriendly. one alternative is to use rechargeable batteries, which i did but the downer is, standard rechargeable takes significantly long time to charge, which means you will need to have two sets of those batteries to do the rotation.
Mobee Technology's The Magic Charger solves this switching of batteries issue by the use of inductive charging. simply replace the batteries and battery compartment cover of the Magic Mouse with the Magic Charger item, and charging will start once the mouse is placed on the base station. the base station is USB powered so there will be no worry about wall outlet availability. a full charge takes 6 hours which gives the Magic Mouse enough juice to last up to 6 days. not exactly the kind of duration that we were expecting but it is a trade off for the convenience, besides you don't ever need to do the whole changing batteries ritual. well, at least until its rated 500 cycles are up.
The Magic Charger cost $49.90 a pop and is available on Mobee Technology web store.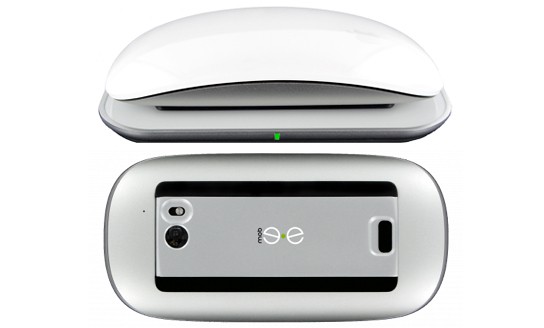 (credit: Mobee)